About
Looking back into the history of East Cooper Baptist reveals God's grace and His desire to establish a mission east of the Cooper River in Mount Pleasant, SC.
The heart and mission of the ministry has always been "helping broken people treasure Jesus." Out of the faithfulness of many men and women responding to God's call, East Cooper Baptist was born.
1974
On August 1, 1974, a group of earnest people, desiring to organize a mission east of the Cooper River began meeting in the homes of individuals. The group held its first worship service at Wando High School on Sunday, August 18, 1974.
1975
On February 16, 1975, East Cooper Baptist became a mission, sponsored by First Baptist Church of Charleston. The newly adopted mission had a membership of seventy-nine people and was meeting in Woodland Hall Academy.
1976
Land was purchased on Whipple Road in May of 1976, and the first building program was started.
1977
The dedication service for the newly constructed building was held on Sunday, August 21, 1977, on the mission's third anniversary.
1979
On June 3, 1979, East Cooper Baptist Mission was officially organized as East Cooper Baptist Church with a membership of 177.
1982
On Sunday, May 23, 1982, with 74 in Bible study and 128 in morning worship, Rev. Conrad "Buster" Brown began his pastorate at East Cooper Baptist Church.
1983
Expanding in the community in the summer of 1983, the church began construction of a new 1,440 square foot education wing. This wing was completed at a cost of $55,000 and dedicated on the church's ninth anniversary.
1985
On November 8, 1985, construction began on a sanctuary building, which would hold 600. This building was completed and occupied on June 1, 1986. Church membership at that time had grown to 417.
1988
On April 1, 1988, church membership grew to 710, and a second Sunday morning service was started.
1990
On September 9, 1990, three Sunday morning worship services began to help alleviate the crowded conditions and provide for continued growth.
1992
Opened as an outreach of East Cooper Baptist Church, Palmetto Christian Academy opened its doors with 25 students in four grades in a small building to lead the way for our new school.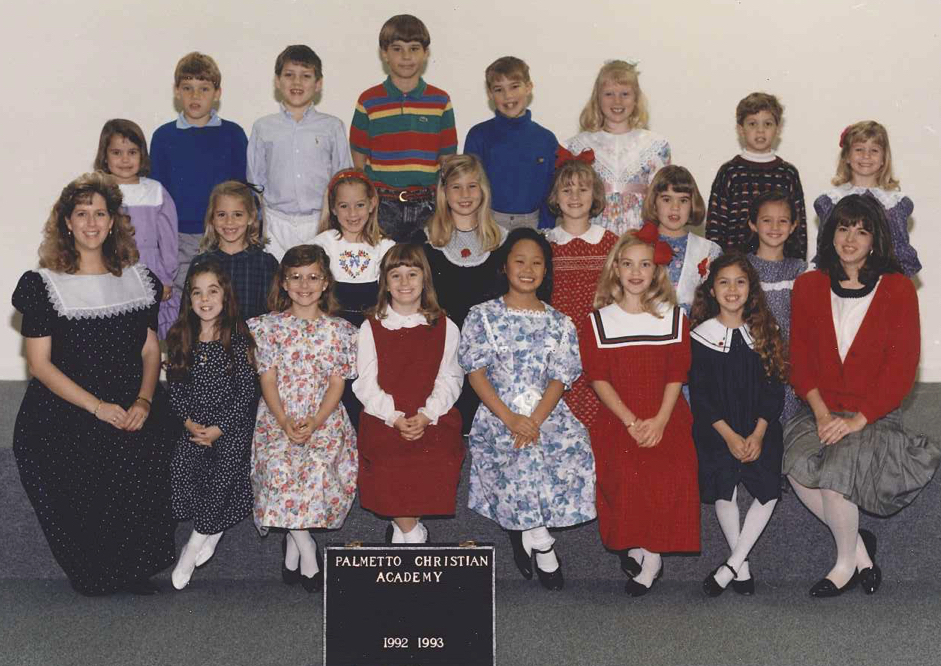 1994
The first service on Sunday, January 9, 1994, at the new Egypt Road property, was a glorious day of celebrating God's faithfulness.
2002
As the church continued to grow and the Lord continued to bless, staff were added and plans were made for phase two of the building plans – a new educational space and a Christian Life Center/Gym. The additional 50,000 square feet of ministry space was dedicated on Sunday, June 2, 2002.
2003
In September 2003, the church adopted a ruling elder form of governing. More ministry staff members were added, and the church expanded to four Sunday morning worship services.
2015
God has truly blessed East Cooper Baptist over the past decade. With a growing attendance of over 2000, the church broke ground in January 2015 on a new 1200 seat sanctuary to accommodate the two traditional and two contemporary styles of worship services offered every Sunday morning.
2016
The new building project was completed in the spring of 2016, including a much needed Welcome Center, a new sanctuary for traditional services, and a permanent home for our contemporary service in the Worship Center.