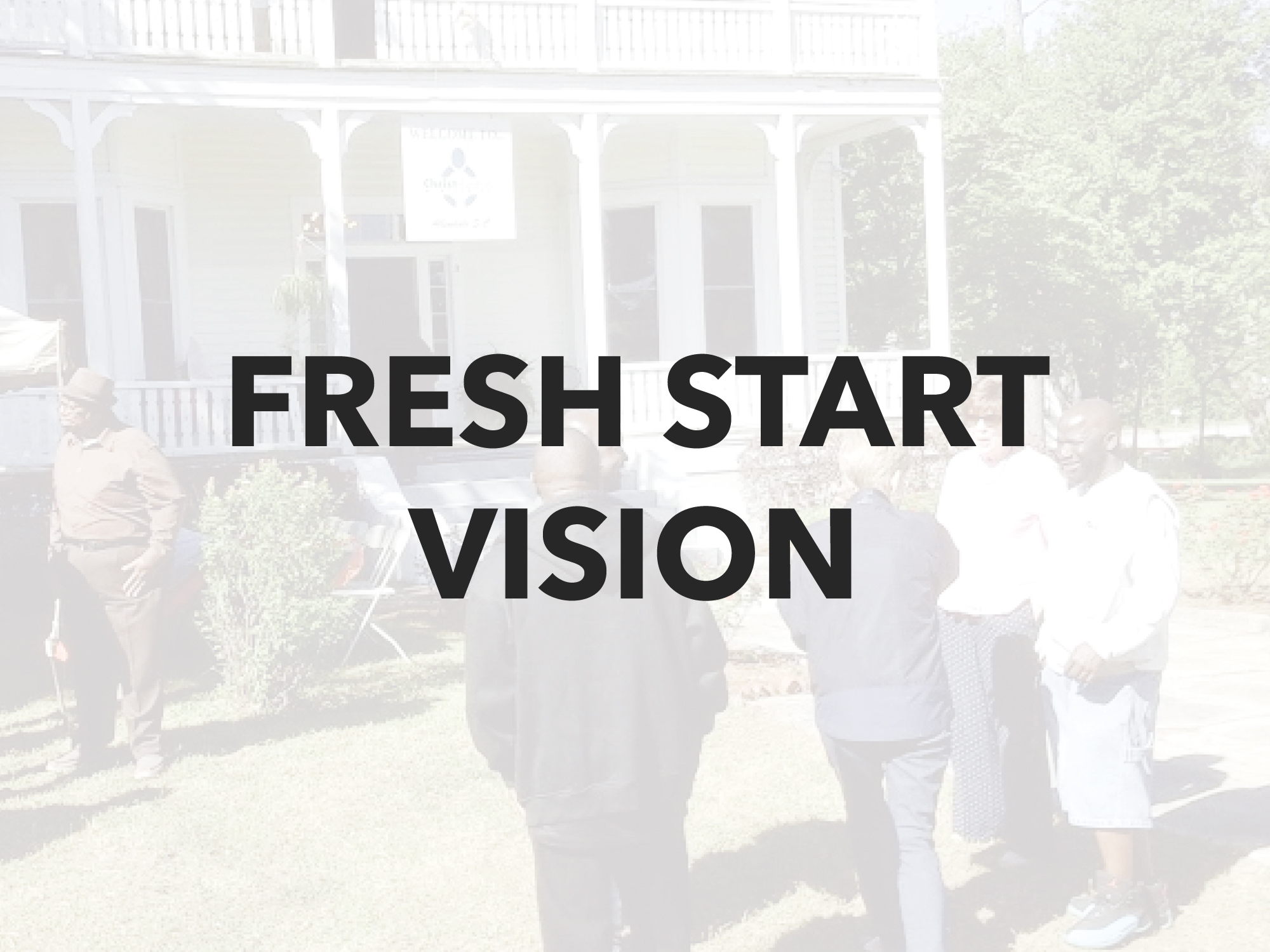 Through community collaboration, Fresh Start Vision helps ex-offenders re-enter society successfully.
Fresh Start Vision is at work in prisons preparing men and women for a return to society; they are on the outside in the community making a place for ex-offenders to transition successfully into productive lives. They seek the jobs, housing and mentoring to offer those being released the support needed to succeed. They will work from state to state until every person in America's prisons begins to have real hope for a successful re-entry and reintegration into life in our society.
For more information please visit Fresh Start Vision.