Men

Man2Man
January 15 - May 21
Man2Man is a weekly gathering of men desiring to know God, themselves, and their brothers in a deeper way. We meet in the gym at 6:20am every Friday morning from September to the end of May to enjoy a hot breakfast and hear a 20-minute message from Buster. Each table of men (4-8 men/table) then discuss questions designed to personalize the message. It's a time to share and pray together. Our time ends around 7:30am or whenever you need to leave to begin your day. Join us as we develop those "2am Waffle House friends" Buster often mentions.
We are asking everyone to follow these COVID-19 procedures while on our campus.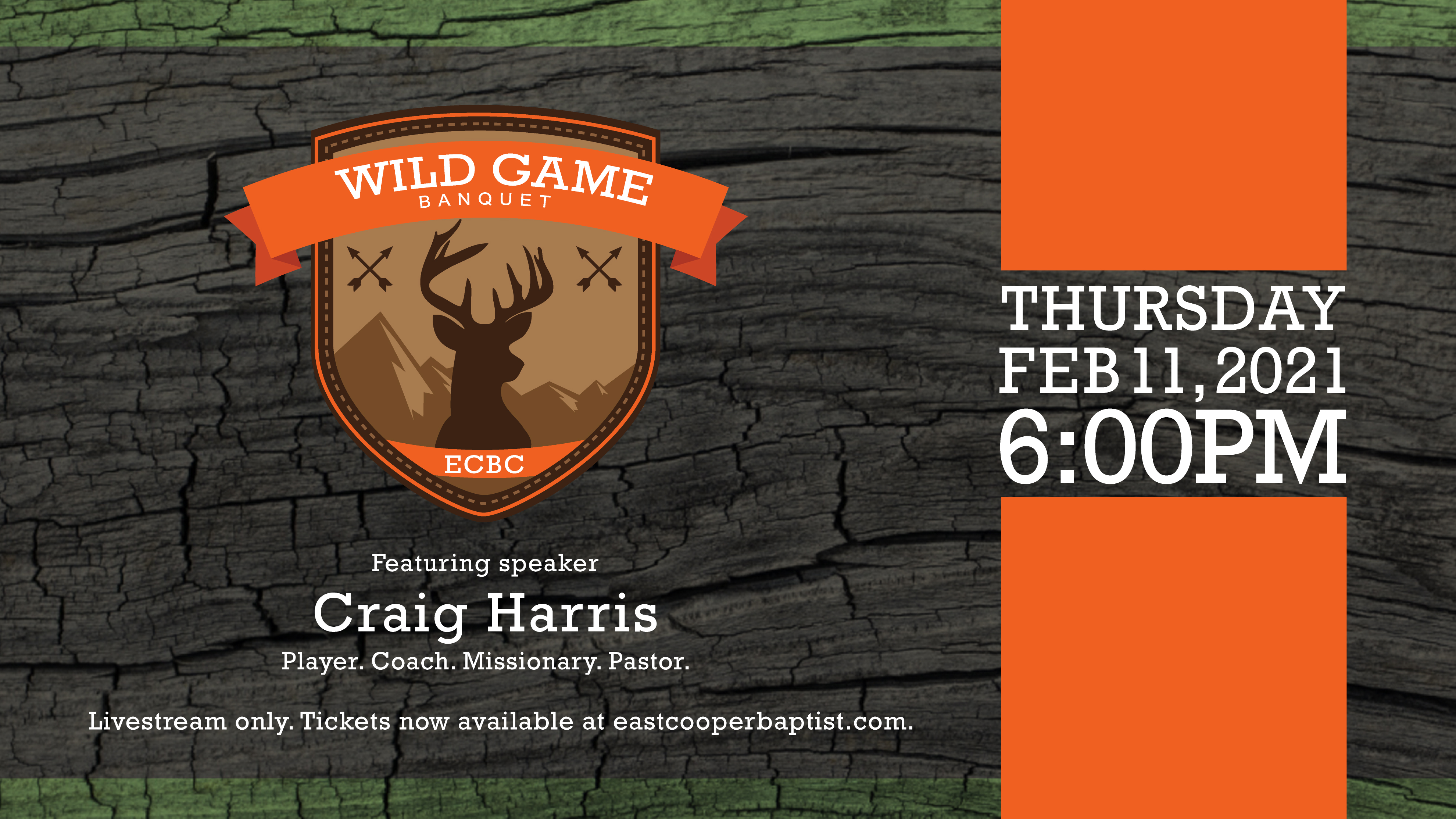 Wild Game Banquet
February 11, 2021

All men and boys are invited to our livestream Wild Game Banquet! Our speaker for this year will be Craig Harris. Due to COVID-19, only livestream will be available but you'll still have a chance to win prizes! We want to encourage small groups to gather together to watch the event at home. In order to participate in the event, be placed in a homegroup, or be entered into drawings for prizes you will need to register.
If you would like more information about getting involved, please email .