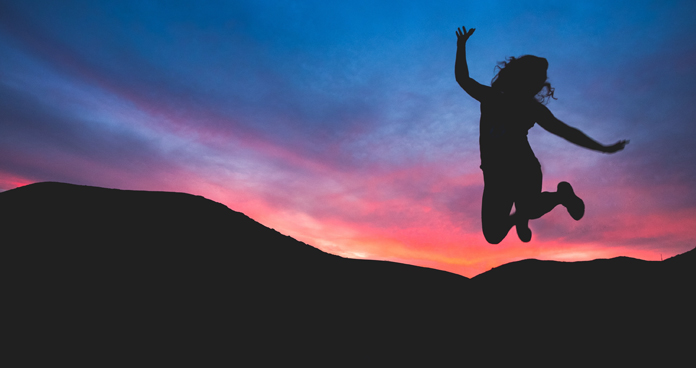 3 Don'ts for Raising Teenagers 
I often speak with parents who tell me that one or more of their children are rebelling against them and against God. I can empathize. My son, Don, did the same thing. It was ugly at times, and it was hard. But both Ceil and I learned a lot through it and our faith grew stronger. Here are just a few things God taught us.
Don't Assume
As a parent, it is very easy to forget that conversion is a supernatural work of the Holy Spirit whereby one repents of their sin and follows Christ. Many parents assume their child is a Christian because they can recite some facts about the gospel, claim to have asked Jesus into their hearts, and were baptized. It is possible that true conversion happened then. But, the evidence of saving faith will be an authentic love for Jesus. This can be hard to discern in a young child. (For help, read "Is My Child a Christian?") But it will be much easier to discern when children hit their teens! Here's the bottom line: Because you can't be certain if a child has been born again, don't assume that they are and coast. Instead, parents should do everything possible to make their children "wise for salvation" by acquainting them with the Word (2 Timothy 3:15).
Here are some ways to do that:
Live a life that demonstrates you love Jesus more than anything else. Let them see you pray, read the Bible, fellowship with believers, and love all people.
Speak spiritual truth in all kinds of ways and at all kinds of times.
Put them in environments of grace (Sunday school, children's church, worship) as much as possible.
When you share the gospel with your kids, David Wells (Turning to God, 68) offers some excellent advice:
What is important is that the gospel be given in context, that it be understood within the framework that the Bible itself gives to it, that it be seen to grow out of God's holiness and love, that it be understood as addressing people, not simply for them to make a decision, but for them to understand their plight before God as defiant sinners. The gospel has no staying power, in the lives of adults or children, if it is torn from these connections. Then it becomes simply one more commodity for sale in a world flooded with competing commodities. Children not only can understand such matters, they must understand them. And it is a mark of wisdom on our part if we are willing to give them time to build these connections rather than short-circuiting the process in the interests of having conversion "results."
Don't Panic
Once your kids get old enough to have a little freedom, you will start to see what's in their hearts. If they start rebelling, don't panic. Don't start blaming yourself or your spouse for having done a lousy job raising your kid. Sure, all of us could have done things better, but saving our kids is something we are unable to do even if we did everything perfectly as parents! We plant and we water, but it is "God who gives the growth" (1 Corinthians 3:7).
Don't Quit
There will be times where it seems hopeless and you get tired of fighting. Remember this is a spiritual battle you are fighting. You must fight with spiritual weapons.
Therefore don't quit washing them with the gospel. The Bible says that we are born again "through the living and abiding word of God" (1 Peter 1:23). No matter how much your teen may push back, make them attend church, Sunday school, small groups and keep speaking truth to them.
Most importantly, keep praying, for it is God who saves and "all things are possible with God" (Mark 10:27).
Ceil and I certainly didn't do everything right. And there were times we started to blame ourselves and each other. But we resisted going down that road and kept praying and seeking to expose Don to the Word of God. In God's providence, we heard about the 2010 Passion Conference. We conspired with the parents of his best friend and offered both boys a trip to Atlanta. While he was there, God rescued him from the dominion of darkness and brought him into the kingdom of light.
It does not always turn out so well. But there is always hope, because our God saves!