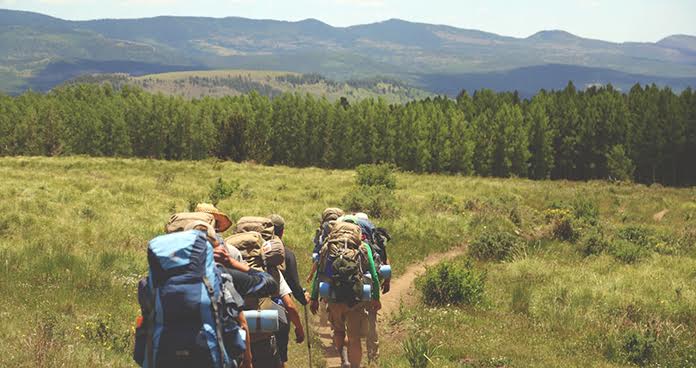 A Global Story with Local Application
Most of us bemoan our lack of evangelistic effort and genuinely want to do better. So, when I read this Acts-like story from one of our global partners, I saw some lessons that could help all of us sow more abundantly and effectively.
I was visiting at an American friend's house (Sue and Jim) the other day. She faithfully gives out the comic book Bible we created. Someone gave us the "old" artwork; Daizy (our national partner) wrote the script from stories in the Bible. Many others (including ECBC) helped us get it published. More than 60,000 have been distributed in various ways.

Between her house and the next house is a place where a house had been torn down. Amidst a lot of rubble, it became a little campground for construction workers who come to Delhi from villages to live as they work on construction sites. A group of about 3 families have lived there for a while.

One day Sue and Jim had a whole pizza left over from a party. They took it out to these people with some coke....totally out of these people's diet. This opened up a relationship. They also gave them the comic book Bibles. The head man told them later that he had read the book and really liked it.

Then Jim and Sue invited them into their home along with an Indian pastor to see the Jesus Film in Hindi. (By the way, there is no other, and I mean NO OTHER person or family in this area who would EVER invite these low caste people into their home.) When they watched the movie, the head of this little "village of people" said, "I saw that man in a dream last night." At the end of the movie, the WHOLE group accepted Jesus, and said, "You have to come to our village and tell our people."

The Indian pastor and others went to their village outside Delhi with some of this little clan and many in the village have also believed!
What can we learn from this story? Here are just a few lessons.
Evangelism springs from a heavenly hope and a desire to be faithful. Sue and Jim would not live in India otherwise. Therefore, begin each day setting your heart and mind on things above.
See with spiritual eyes. Sue and Jim didn't just see poor people. They saw people who were lost and separated from God.
Out of compassion and love, find a way to develop a relationship.
Meet the deepest need: share the Good News. Don't worry about the response. God is the one who makes the seeds grow.
And whatever you do, in word or deed, do everything in the name of the Lord Jesus, giving thanks to God the Father through him (Col 3:17).