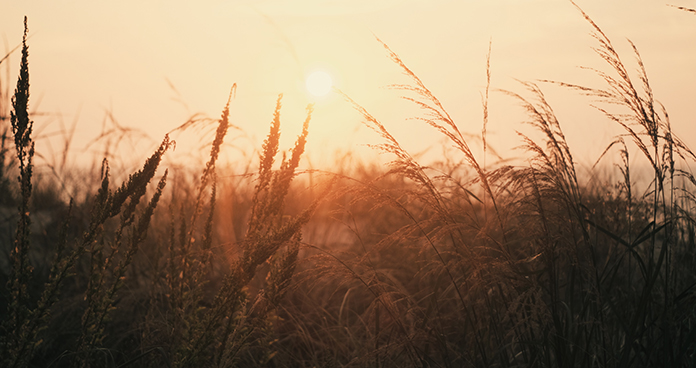 Are You Aware of Your Hope?
Some sins, sufferings, and inclinations to evil just don't go away, do they? I have found that some of the most discouraging and difficult moments of my life are when I am dealing with something I thought was put to death months ago. Anxiety again, sleeplessness again, youthful arrogance and hardheadedness again, coldness towards my wife again—how come I'm not over these things yet? Sometimes I wonder, "Will I always be like this? Is there hope for me?"
We all need hope for present power and future deliverance from sin, that one day we really will be done with sin; we'll not just be forgiven but fully and finally healed. And one of the biggest struggles for people dealing with sexual brokenness, unfulfilled sexual desires, and temptations is this: Can this part of me really be changed, and if not, is there any hope for me to live as a Christian?
The great news is that there is hope for all of us—first, to be delivered from the clutches of sin's power by the Holy Spirit, and then to be delivered fully and finally from sin and to the fulfillment of all our desires in heaven.
The Holy Spirit's Power
Our first hope is the power of the Holy Spirit to convict people of sin, radically change human nature, and progressively overcome sin in the lives of God's people. Jesus said that the Holy Spirit "will convict the world concerning sin and righteousness and judgment" (John 16:8). The word "convict" in this sense means to convince someone their ways are wrong, to rebuke them with the effect that they are convinced and change their ways. So Jesus is saying that the Spirit has the power to take someone who has embraced a life of sin and rebellion against God, who, as Jesus said, even hates him, and convict them in their hearts that their ways are wrong to the point of change.
How does the Holy Spirit do this? He gives God's people a new nature. He causes them to be born again into a living hope. He gives them a new spiritual nature that responds to God's Word, embraces God's goodness in Christ, and has a newfound love for the person of Jesus Christ. This new nature is imparted sovereignly by God's Spirit and causes people to trust Christ for salvation and turn away from their lives of sin. They have their hearts of stone (hardened against God and his ways) turned into hearts of flesh (softened and receptive to God and his ways).
This new nature does not all at once overcome all sin in the life of a believer but it progressively overcomes sin from the day of new birth until the day of glory with Christ. The Holy Spirit was purchased by Jesus on the cross for his people's victory over sin. "He himself bore our sins in his body on the tree, that we might die to sin and live to righteousness" (1 Peter 2:24). Jesus' death didn't just purchase us forgiveness from sin, but power over sin and power to day-by-day die to it.
It does not matter how entrenched someone's life is in sin. It doesn't matter how strong their inclinations towards sin are or, particularly relevant to sexual brokenness, even whether these inclinations have been natural and right-seeming to them from the day of birth. God's Spirit is able to convict, to give new life, and to give a new nature that responds to God's Word with humility, brokenness, and repentance. Anyone who comes to Jesus can be enabled to die to their sin and to themselves.
Do you know someone who has embraced the LGBT lifestyle or any lifestyle that the Bible would say is sexually immoral? Are you discouraged by the overall sexual brokenness in American culture? No one is beyond the reach of God's Spirit. Pray for the Spirit to convict them concerning sin and righteousness and judgment. Pray for the Spirit to give them a new nature, to cause them to be born again. But don't just pray for these things, share these truths with them. Many people are convinced that they are just the way they are, that there's no possibility for change. Share God's ability to change people with them.
If you really need to be convinced of God's power to radically change human nature, listen to this 20-minute podcast about the radical change God brought into Rosaria Butterfield's life. She was a former lesbian and tenured professor of queer theory at Syracuse University when God saved her through study of the Bible and a relationship with a Christian pastor and his family. She is now happily married to a reformed pastor and is a mother, speaker, and author.
Heaven's Hope
However, not everyone will have Butterfield's story. There will be some who follow Jesus out of the LGBT lifestyle or any sexual brokenness into a life of unfulfilled sexual desires. The Spirit's work in the life of a believer provides power over sin's stranglehold and power to repent out of a lifestyle of sin, but it does not necessarily mean the taking away of all of one's desires or inclinations toward sin. No passage says that the Spirit's work in our lives means the end of temptations, the end of sinful desires, or the fulfillment of all our sexual desires. In fact, the Bible warns believers to beware of the sinful desires that wage war against their souls (1 Peter 2:11). In other words, not everyone who follows Jesus out of sexual sin will end up biblically and healthily married or even be freed from sexual desires or inclinations that the Bible calls sinful. Many may follow Jesus into a life of singleness, frequent and powerful temptation, loneliness, and unfulfilled desires.
So where's the hope? Is the call of Jesus to the sexually broken one of costly repentance but little hope? No—Jesus calls his people into eternal and abundant life in Him and in heaven. Though our culture has obsessively focused on the fulfillment of sexual and romantic desires as the only way to be happy (in the church this can play out with the obsession to get married), the Bible tells us that true happiness and life is found in the presence of Jesus today and then ultimately in the presence of Jesus forever.
Additionally, the biblical worldview is radically heaven-centered. Though there are blessings and gifts in this life in the Lord, the Bible tells us we must die to our desire to find happiness in this life today if we will find it forever (Mark 8:34-38). Though joy in the Lord is possible and commanded today, believers are called again and again to set their hope for life not on today, but on the day when they will see the Lord face to face in heaven.
First, heaven will be a place of complete healing. Believers will be given new resurrection bodies, finally freed from all sin and all the effects of sin. They will be glorified, fully and forever unable to sin, and freed from all of its inclinations, confusion, and temptation. It will be a place where none of us will ever want something we cannot have, where none of us are tempted to despair for loneliness, where we are forever free from sin and sadness and any kind of brokenness.
Second, in heaven God will satisfy all of his people's desires with good. "At your right hand are pleasures forevermore." (Psalm 16:11) In terms of sexual/relational/romantic desire: Jesus said there will be no marriage (and therefore no sex!) in heaven (Matthew 22:30). This must mean that heaven is a place where all of the desires beneath our sexual desires—the desire for rapture in another, the desire for physical pleasure, the desire to be deeply known, loved, and affirmed, the desire to have both union and pleasure at once—all of those desires will be so immensely fulfilled that marriage and sex will no longer be necessary! As uncomfortable as it may sound to say today, we will one day see that sex on earth has always been intended to point us to the joy, rapture, union, and pleasure of heaven.
So there is a great hope for all of us and for anyone struggling with sexual brokenness, fallout from a previously immoral lifestyle, or the prospect of looking ahead into a single and lonely future. And that hope is the power of God's Spirit to change us and for heaven to ultimately heal us and satisfy all of our desires with good.