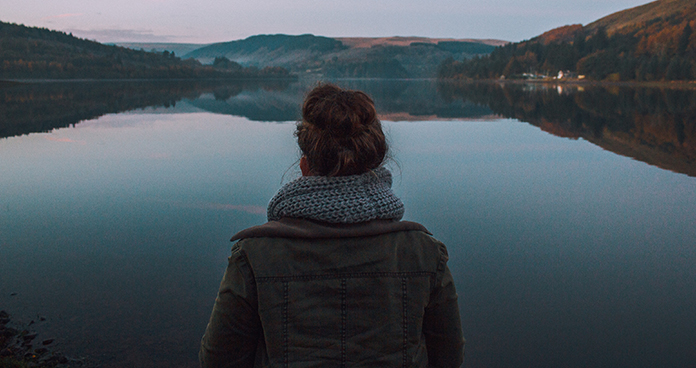 Are You Aware of Your Reward?
One of my favorite passages of scripture is Hebrews 11:6. It says, "And without faith it is impossible to please God, because anyone who comes to him must believe that he exists and that he rewards those who earnestly seek him." This verse has been a powerful word for me in seasons of doubt and unbelief. Our Father knows faith isn't always easy and graciously reminds us of what happens when we earnestly seek him; he rewards us. It's important for us to see here that the scripture isn't just reminding us about the treat we will get if we believe in and seek God; instead, it is revealing to us something about God's character. God is a rewarder.
Have you ever wondered why God placed a tree in the garden that Adam and Eve couldn't eat from. I have. On the surface, it seems so arbitrary to give them a choice to obey or disobey such a simple command. Couldn't they just live blissfully in God's presence for all eternity? But that understanding misses the point entirely. If God is by nature a rewarder, then it was necessary for Adam and Eve to be given a choice to obey or disobey. You see this theme over and over again in the Old Testament between God and Israel. The whole narrative of Israel is based on blessings for obedience and curses for disobedience. Even though Israel ultimately failed to live out God's commands, like Adam and Eve, you can see the heart of the Father was a desire to bless and bless abundantly: to make them a great nation, give them a land rich with beauty and natural resources, and establish in them an everlasting kingdom. One of the most well-known verses in all of scripture says it outright, "'For I know the plans I have for you,' declares the Lord, 'plans to prosper you and not to harm you, plans to give you hope and a future.'" That is the Father's heart. God always wanted to bless his people, even if they couldn't walk in the necessary obedience to receive his blessing. But God would do something about this as well.
So what is this reward and why am I writing about it leading up to a conference dealing with sexuality and identity? I'll answer the second half of that question first. I'm writing about the rewarding nature of God because I think it is important for us to see that the purpose of walking in obedience isn't to see how hard we can try and how painful it can get without us giving in to temptation. I'm not someone that struggles or has struggled with same-sex attraction or gender confusion, but I do know that obedience to Christ is costly and painful if you are someone who does. But obedience isn't meant to be some kind of self-destroying, endurance sport. It's actually meant to be pleasure-seeking. If God didn't want us to see obedience in terms of reward, he would have never mentioned the idea. But the opposite is true: he does wants us to see obedience in terms of reward.
But mostly importantly, what is this reward? I believe the reward is two-fold. First, the reward of obedience is complete fulfillment. You see, God made us. He knows us. He knows what we are made for. He knows how we can thrive, and he knows what will destroy us. If we walk in obedience, we will be living the exact way we were created to live. For example, Jesus tells us in the Sermon on the Mount not to worry. Why? Because worry is bad? Well yes. It doubts God's goodness. But he tells us not to worry mainly because we weren't made for it! God didn't make us with the capacity to worry. He made us with the capacity to trust him. The same logic applies with our sexuality and gender identity. If we want to be living a life of complete fulfillment, we have to be walking in obedience earnestly seeking the Lord.
Finally, we get to my main point. The ultimate reward of obedience is God. This is what I realized in my own seasons of doubt and unbelief. If we believe he exists and earnestly seek him, he will reward us with his presence. This was the reward for Adam and Eve in the garden. When they sinned, they were sent out from the presence of God. The reward has always been his presence. What I am not saying is if you are a Christian and you sin, God will remove his presence from you. We have the Holy Spirit and are part of the new covenant in Jesus' blood. But I do strongly believe that in our sin, we miss out on fully experiencing God's manifest presence in our lives. Jesus says, "Blessed are the pure in heart, for they will see God." Who wouldn't want that?
My hope for you in writing this post is not that you would be burdened by the need to do more and try harder. That is the opposite of our gospel. We live knowing that Jesus has done it all on our behalf. He was obedient where Adam, Israel, and we were not. I'm writing this post because I want you to remember your reward. We're not a people that keep a bunch of rules, so we can feel good about ourselves or use them to judge others. We are a people that have a heart for God and have been transformed by his Spirit to desire him above all things. There is no greater reward than the presence of God in your life. That's what heaven is about: being in his presence and worshipping him. So be encouraged. Fight the good fight. Finish the race. He's an inexhaustible resource of goodness for you and is ready to give you a greater measure of himself right now.