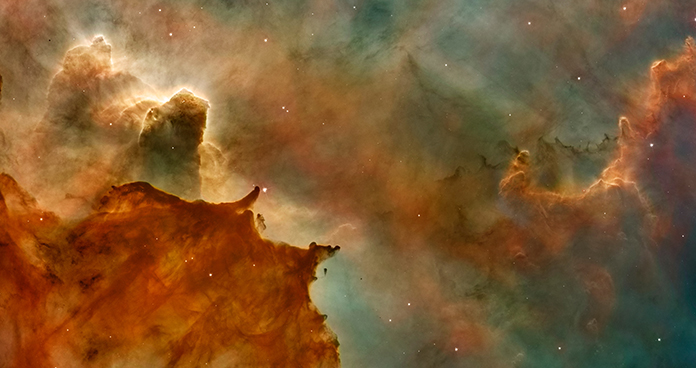 For the past few weeks I have been teaching through a series in the High School Ministry class on Sunday mornings called "The Gospel of Movies." Basically what we do each week is look at a clip from a movie and discuss how it confirms or denies what we know about the gospel. We will then look at a passage of Scripture and compare the two. I have personally enjoyed this series because I really like movies, but I've also enjoyed teaching through this series because it helps to remind me how "creation waits with eager longing for the revealing of the sons of God" (Romans 8:19). You see, I believe that every story (and by story I mean every book, movie, poem, and play) contains echoes and indications of the true, ultimate, and greatest story of the gospel. Sometimes it happens with intention through people like C.S. Lewis and J.R.R. Tolkien who use fiction and fantasy to articulate the message of redemption, but a lot of times we can read the book of a secular author or watch the movie of a director outside of the faith that portrays unconditional love so well or a character's willingness to sacrifice themselves for the life of another in such a way that we have think: "There it is. That is the gospel." But it's not just stories that have the ability to point us to the gospel. Psalm 19:1 says, "The heavens declare the glory of God, and the sky above proclaims his handiwork." Creation itself speaks out to proclaim the reality of the Lord which means that every sunrise and every sunset and every tree or flower or body of water that makes us stop and say "Wow, that is beautiful and amazing" is the world's way of praising God.
I recently read a book that talked a lot about this. It was called Awe and the author, Paul David Tripp, talked about the way we as human beings see and experience the world and want nothing more than to be awed. And it's true. We like being awed and amazed. We want to see cool, funny, awesome, emotion-stirring things. That's why any time I see a video on YouTube that I really like, I send it out to about 5-10 people. We share these things with people because we want them to share in the awe we've experienced. Same goes for a movie or TV show or a restaurant. If we liked it, we want to tell others so they can witness and participate in the same things we did. Similarly, if we did not enjoy something we will be quick to communicate that as well. Don't watch this movie. Don't eat at that place. It is not awesome. It is awful. We pursue things that instill awe and we run from things that lack it. Awe has a lot of great stuff on this subject, but here are three of my favorite points:
We Desire Awe
Tripp says "[People] get up every morning, and without ever being aware of it, they search constantly for awe. They have dissatisfaction in their souls, an emptiness they long to fill, and they are attracted to awesome things. That's why they go to great museums, stadium concerts, expensive restaurants, and playoff games."1 Recently, the Clemson Tigers defeated the Alabama Crimson Tide in an exciting National Championship game. I had a friend get half a dozen tickets for about $700 each a few days before the game. On January 11th (the day of the actual game) he had people willing to pay him $1500 per ticket. But he didn't sell them. He loves Clemson and wanted to be physically present to experience the event. He wanted the potential awe that accompanied the game.
We Look For Awe in People and Things
This could be a relationship with a special someone, playing a sport, working towards a goal (like going to a good college) or getting a high-paying job. A good way to figure out where you look for awe is to finish the sentence… "If I just had this_______________ I would be completely happy and my life would be perfect." On February 5th Tom Brady appeared in his 7th Super Bowl. He is without question one of the greatest quarterbacks of all time. Personally, he's at the top of my list. But a few years ago Tom Brady was being interviewed on 60 Minutes and said this: "Why do I have three Super Bowl rings, and still think there's something greater out there for me? I mean, maybe a lot of people would say, "Hey man, this is what is." I reached my goal, my dream, my life. Me, I think: God, it's gotta be more than this. I mean this can't be what it's all cracked up to be. I mean I've done it. I'm 27. And what else is there for me?" The interviewer followed up by asking Brady what he thought the answer was. Brady's response was simply "I wish I knew." C.S. Lewis has a great answer. He said, "If we find ourselves with a desire that nothing in this world can satisfy, the most probable explanation is that we were made for another world."
Awe in Creation is Meant to Point Us to the Creator
The two houses I lived in while growing up both had the good fortune to be in cul-de-sacs. I say this was a good thing because it meant I could play outside in the "road" without my parents worrying about cars or anything else potentially hitting us. The cul-de-sac was a dead end. It didn't lead anywhere. A lot of times that is how we treat awe-inspiring people and things. We delight in the thing or the person or the event without going any further. Instead, these created things are meant to lead us to be in awe of the One who created them. They are supposed to be avenues, not cul-de-sacs. Tripp aptly states, "As it is true of a street sign, so it is true of every jaw-dropping, knee-weakening, silence-producing, wonder-inspiring thing in the universe. The sign is not the thing you are looking for. No, the sign points you to what you are looking for. So you can't stop at the sign, for it will never deliver what the thing it is pointing to will deliver."2
My hope in talking about Awe and avenues is to encourage you and strengthen you in your faith. God is infinite, eternal, and unchanging and He created the heavens and the earth and He is bigger and grander and more delightful than we can ever imagine. But, He desires a relationship with each of you. He cares for you on an individual person basis and wants to know you and for you to know Him. And the way the divide between us as sinful, finite, creatures and Him as loving and just and infinite Creator is reconciled, is through the perfect life and sacrificial death of Christ on the cross. God has revealed Himself to us through His Word and His world. I believe that to grow in your relationship with God you have to be in the Word. It is our primary and best way of, as 2 Peter 3:18 describes, "…growing in the grace and knowledge of Christ." But I also believe we have the opportunity to experience and witness the goodness and majesty of God every day through the world that He has made. So follow the avenues, experience the awe, and take great delight in the One who is before all things and in whom all things hold together.
1Paul David Tripp, Awe (16)
2Paul David Tripp, Awe (21)