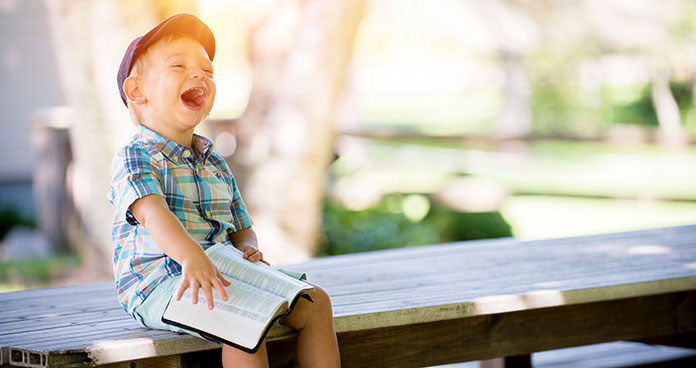 Children's Ministry & Unclaimed Money
It is amazing to think that there is an estimated 90% of Americans that have some sort of unclaimed money or assets. At any given time, the government is holding more than $35 billion in unclaimed money or other assets for over 100 million accounts. Wow! What this means is that there is incredible wealth awaiting those who just take possession of what they already have. This could certainly benefit the owners in powerful ways yet it is just sitting there unclaimed and unused.
I view this in light of our children's ministry. Many families do not see the incredible benefit of taking full advantage of what is offered to them. Therefore they are missing out on a wealth of spiritual blessings when:
Families regularly miss two or more Sundays out of the month

Families only attend church for one hour missing out on Preschool, Children, and CrossWalk Bible Study during the first hour or Kids and Jr. Kids Church during the second hour

Families do not take advantage of our Bible Memory Program

Families fail to participate in our Family Monthly Missions Projects

Families do not involve their children in our WAM–mid-week Worship Arts Ministry for Kids

Dads and moms do not seize the opportunity to teaching their child's small group Bible study class or involve themselves in any serving capacity in our children's ministry
Do you value corporate worship? Your children will follow your example.
What is your family's church attendance saying to your children? As parents, we set our family's priorities, and inconsistent worship attendance can hinder your child's spiritual formation. A research study by Barna Group, involving a random sample of 1,000 adults in 2009, found that those who attended Sunday School or other religious programs as children or as teens were much more likely than those without such experiences to attend church and have an active faith as adults. This study did not need to take place; it just makes sense.
What is it that comes between you, your family, and consistent, corporate worship with your church family? Is it sporting events, vacations, or apathy? Whatever the reason, be careful. Do not let this be one of the major things that you regret as a parent when you look back at your child's formative years. There is no college sports scholarship or career pursuit or extended times of being absent from church for whatever reason that is worth jeopardizing your child's faith development.
With this, I would like to challenge you to recommit to reclaiming the spiritual wealth that our church offers you and your child every Sunday. You cannot go wrong with your entire family being involved in a small group Bible study class, large group worship in Kids Church, or worshiping together in church as a family. Why not make Bible memorization a family affair? Your kids are more likely to memorize the Scriptures if you are committed to it as well. We all desperately need to "hide God's word in our hearts." Memorizing God's word as a family provides built in accountability if everyone is committed to memorization. What about taking advantage of missions projects to do with your children through our children's ministry? At times throughout the year we collect canned goods for East Cooper Community Outreach to assist hungry families in the East Cooper area or write notes of encouragement to those who are sick in our church family and deliver these with cookie baskets. We also challenge our kids at church to collect funds for the Lottie Moon Christmas Offering by doing extra chores around the house or by considering giving a week's worth of allowance. What about involving your family in our Love On Charleston events? There is a powerful impact among families who serve together.
Do you value serving? Your children will follow your example.
Finally, what about serving at church? Where are you giving back to your church family? How are you investing in the lives of others? For dads and moms who struggle having dedicated time to spiritually invest in your kids at home, teaching your child's Bible study class is a built in way to do so. As parents, you have a wonderful opportunity to serve in our children's ministry in many ways. Among those are:
Serving as a nursery caregiver

Teaching your child's Sunday morning Bible study class

Helping as a REP- a reliable, exceptional parent to assist your child's Bible study teachers

Being a leader in Kids Church

Volunteering in VBS or Summer Sundays

Leading a group of children in our Wednesday night, WAM ministry

Assisting our church families and guests by serving as a kiosk check-in greeter

Preparing refreshments for Sunday morning volunteers.

Organizing crafts for preschoolers

Providing assistance for children's ministry special events
The bottom line is that for the sake of your spiritual life and your family's spiritual life, do not neglect Sunday worship. Reclaim the wealth of corporate worship and Bible study and the blessings of serving your church family. Put a stake in the ground and say with Joshua, "As for me and my house, we will serve the Lord."