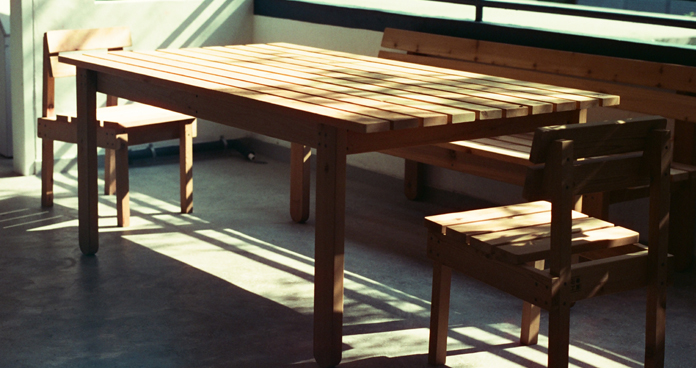 Fasting - What's it Good for Anyway?
Ah, (or ugh!) fasting—that one commanded spiritual discipline that we either inwardly groan about or willfully neglect. Bible reading we understand, prayer we're accustomed to, community we see our need for, but willingly abstaining from food for a day or more? That's crazy talk, or something for only super spiritual people.
Why is fasting so hard to be motivated to do? I recently taught through Matthew 6:1-18 in Middle School Sunday School (Jesus' authoritative teaching on giving, prayer, and fasting). Sarah and I had a discussion afterward regarding one of our friends who's in need, and she said something to the effect of, "I'd gladly sacrificially give to help her out, but fast for her? It's much harder to see how that helps." We came to the conclusion that one of the most difficult parts about fasting is that there is nothing tangible about it besides hunger. We can go serve and give and see with our own eyes what needs are met and how God is working through us. But when we fast, all we may feel is hunger.
Fasting is Intensified Prayer
But there is something tangible to fasting—an audience with God. There are several ways in which Scripture describes and prescribes fasting, but primarily fasting is intensified prayer. God called His people to fasting in times of impending national disaster so that they could "cry out to the Lord" (Joel 1:14); Jesus implies that fasting is an intensified way to seek after God's presence (Mark 2:19). When we pray we are saying, "God please do this, I need you and you alone to do this." When we fast we are saying, "God I am absolutely desperate for you to do this."
God loves to respond to persistent and desperate seeking after His blessing. Jacob had to wrestle God, but he received His blessing. The blind men had to cry out to Jesus three times in great public embarrassment, but they received their sight. God wants us to engage in persistent faith that seeks Him desperately. Fasting is a way we express this faith-filled persistence and desperation for God's presence, power, and deliverance. Could our lack of spiritual experience, fruit, or effectiveness in the kingdom be because we haven't desperately sought God through one of the means he has established—fasting?
Are you in a poor spiritual state and desperate for God to restore and empower you? You should fast and plead for God to revive you. Are you desperate for God to save a lost parent, child, or neighbor? Do you want God to break your heart over the nations, to finally give you a passion for missions? Fast and spend the day pleading for these people's salvation.
The best practical advice I've ever received about fasting is to fast with a clear purpose and a key prayer request in mind. This takes the hardest part about fasting—the constant, nagging hunger that makes many of us miserable (and some of us miserable to be around)—and makes it a gateway to effective and persistent prayer. Determine one or two key prayers or desires for your fast, and every time your stomach grumbles or you start to feel "hangry" lift up that prayer or the name of the person you're pleading for. You will find yourself praying more and grumbling less if you fast with a purpose.
Fasting Helps us Experience Spiritual Truths
Another benefit of fasting—though one not explicitly stated in Scripture, so take what follows as my own perspective—is that it helps us to experience particular spiritual truths. The Lord is clearly pleased to teach us truth through physical acts and experiences because he has given us baptism and the Lord's Supper, physical actions that signify and symbolize spiritual realities. In a similar way, fasting may help us experientially know:
That we are weak and helpless: It's hard to be impressed with yourself when you can barely function in regular life or work and have an earsplitting headache by 3PM simply because you have not had breakfast or lunch. We don't like to think of the fact of our weakness and mortality, we prefer to consider ourselves self-sufficient, autonomous, and immortal. Fasting reminds us that if God were to take away our daily bread for just one day, we would be undone. When we are full (and fully caffeinated) we are constantly tempted towards arrogance in our abilities or fooled into thinking our earthly lives will last forever; fasting can be an incredible gateway toward humility and learning to number our days (Psalm 90:12).
That we need Jesus every hour: Jesus called himself the bread of life (John 6:35). Not having physical bread for a day and experiencing sluggishness and hunger helps us see what happens to our souls without the continual nourishment of Jesus, the bread of life. The physical hunger of fasting helps us see how hungry our souls should be for the continuing presence and power of Christ.
That enjoying the world and its pleasures is not the purpose of our lives: It's easy to buy the lie that being a Christian means living the good life now and dying and going to heaven. The reality is that we are strangers and exiles on the earth, and should be willing to leave every earthly comfort for obedience to Jesus (Hebrews 11:13-16, Phil 3:19-20, Mark 8:34-38). Willingly abstaining from food for a day—which most American unbelievers could never understand—reminds us that this world is not our home, and that enjoying all the (delicious!) things of the world is not the purpose of our lives.
That when we are weak, we are strong: We are tempted to think that the way to true strength is to feel strong; or that somehow walking with Jesus will make us strong and beyond any of the struggles and suffering of "regular" people. But the biblical testimony is that the way up is down, the way to true strength is through utter weakness. Think of the incarnation and death of Christ (Philippians 2:1-11), the suffering-filled ministry of Paul (2 Corinthians 12:10), and the fact that repentance (renouncing yourself, your sins, and your way of life apart from God) is integral to salvation. Fasting helps us experience this. We intentionally weaken ourselves through abstaining from food in order to be made strong in our hearts as we cry out to God and for God.
So set a date in the coming month, set a purpose or prayer request you're desperate for God to answer, and resolve by God's power to fast and pray for a day. As you do, expect God to meet and bless you with His presence and power.