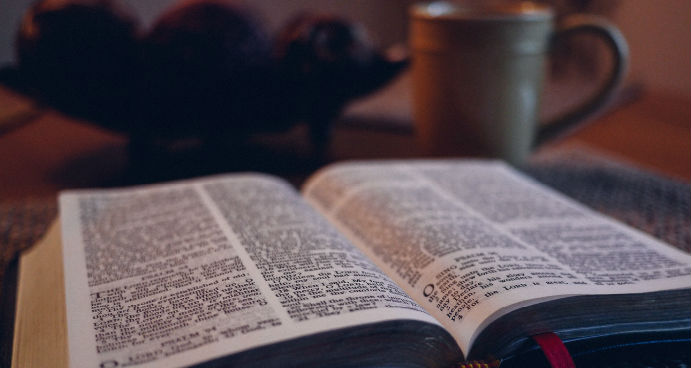 God Wants You to Tip Him Real Good
Now that I have your attention, let me say that there is not a more insidious heresy to propagate. Imagine that we would relegate the Eternal, Triune, Creator God, who has made us and redeemed us to the role of a celestial bell hop, busboy or waiter. Yet this is how we have practically responded to His command to tithe and to give offerings. Rather, we should see all that we possess is really His and yet He allows us to keep most of it.
1 Chronicles 29:11-14New International Version (NIV)
11 Yours, Lord, is the greatness and the power
and the glory and the majesty and the splendor,
for everything in heaven and earth is yours.
Yours, Lord, is the kingdom;
you are exalted as head over all.
12 Wealth and honor come from you;
you are the ruler of all things.
In your hands are strength and power
to exalt and give strength to all.
13 Now, our God, we give you thanks,
and praise your glorious name.
14 "But who am I, and who are my people, that we should be able to give as generously as this? Everything comes from you, and we have given you only what comes from your hand.
In our years serving the Lord in India, we discovered that the best basic discipleship curriculum necessary for a new believer coming out of a Hindu, Muslim or Animist background is "The 7 Commands of Christ" curriculum. Developed by some colleagues on the field, it was taken directly from Jesus' words and it addresses the key truths to embrace as a follower of Christ. One of these seven commands was the command to give tithes and offerings. (Luke 6:38, Mark 12:41-44and Matthew 23:23)
"Woe to you, scribes and Pharisees, hypocrites! For you tithe mint and dill and cumin, and have neglected the weightier matters of the law: justice and mercy and faithfulness. These you ought to have done, without neglecting the others." Matthew 23:23
Jesus affirms the tithe in Matthew 23:23 and is never recorded having rescinded the teaching established in the Old Testament. Therefore, of the many different topics one could choose, we believe this is a very basic, primary teaching of Jesus for every believer, not because the local church needs operating funds, but because the principle of giving the tithe and offerings get at the very root of our heart issues of obedience. Jesus also gives us the proper teaching on how we should give: not under compulsion, generously, joyfully and sacrificially. God is using our handling of possessions to audit our hearts to see if He finds obedience, gratitude and trust in His provision.
"Obedience says 'yes' to God, by faith in Christ, no matter what his Word says, just because it is his Word speaking to us — but with special relish for the obviously more courageous things. Tithing, then, is an obedient thing to do. But we should not think of it as heroic and sacrificial and impressive. Tithing is Obedience 101. It is entry-level discipleship. When we tithe, we should be thinking, "Well, this is for starters. And I grow from here." So let's tithe. But let's also press boldly into the demanding questions of justice and mercy and faithfulness, trusting and obeying Jesus no matter what the cost." - Ray Ortland
In summary, the Elders and Pastor's at ECBC are bound by God's Word to be "Forever Faithful" to the Great Commission here and abroad to "…make disciples of all nations… teaching them to obey everything that I have commanded you…" (Mathew 28:19-20)
May He find us Forever Faithful when He audits our hearts.
In Him,
Craig