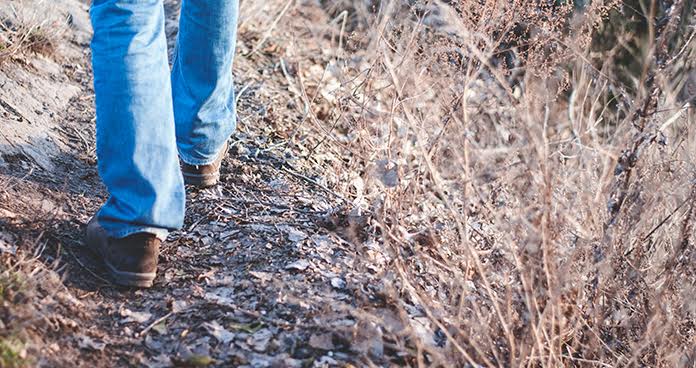 How to Have A Closer Walk with the Lord
No matter whether you have walked with Jesus for a year or two years or 50 years, there will always be more to know about Him and deeper depths to explore. He is endless and He is more wonderful than we can even begin to comprehend. (Colossians 1:15-20) (Jeremiah 32:17) (Psalm 100) Even the person who we would think was the most godly and closest to Him, has barely begun to scratch the surface of His Holiness. Have you ever read a Bible passage all your life and suddenly one day He reveals a new shade or depth of meaning to you? Or maybe He reveals more of Himself to you in the midst of a deep trial or suffering that takes you to places of His faithfulness and love that you never imagined? Our God is BIG! (Isaiah 40)
We will never exhaust the storehouse of His riches! We will never reach the end of all there is to know and the more we learn, the more we see that there is to know! (1 Corinthians 2:9) One of the great rewards He gives us is more revelation of Himself. (Hebrews 11:6) Is this not the most exciting and encouraging thing you can imagine? If we make ourselves available and receptive, He will use absolutely everything in our lives, both glorious and difficult, to reveal more of Himself and to take us ever deeper into relationship. (Romans 8)
All that being said, maybe you are thinking to yourself, "I wish He would do this for me. I just don't know how to get there." I think that the first step in growing closer to God is to ask Him to do this for you: to draw you closer to Himself and to reveal Himself to you. If you truly desire this, and ask Him to, He will do it. He promises this. (Jeremiah 29:11-14) (Matthew 6:7-11) Then, as you wait, you can do several things.
First, understand that to grow closer to God is to grow closer to Jesus. Jesus said, "If you've seen me, you've seen the Father." And "I am in the Father and the Father is in Me." (John 14) The writer of Hebrews tells us that the "Son is the radiance of God's glory and the exact representation of His being." (Hebrews 1:3a). So, apart from Jesus, you cannot really know the triune God. He is Father, Son, and Holy Spirit and "He has spoken to us by His Son." (Hebrews 1:1-2)
Second, understand that there is one thing that will keep you from growing closer to God. It will separate you like a concrete wall that is too large to get over, around or through. That obstacle is sin. We are all way more sinful than we would even care to know. (Romans 3:23) Even if our actions are not overtly sinful, our attitudes and motives are more often than not full of sin. Maybe we are not doing anything particularly sinful, but we are also not doing things we should be doing-- those sins of omission. Not one of us is free from sin this side of the cross. However, if we are walking in unrepentant sin and intentionally disregarding the Bible in any area of our lives, this will be a barrier to our relationship with God. In effect, unrepentant sin leads to spiritual death. (Romans 6:23) We will not be sensitive to His Spirit and we become even duller to sense Him over time if we do not deal with the sin, whatever it may be. (Ephesians 4:30) If your right hand causes you to sin, cut it off. Flee from temptation! (James 4:7) Make radical changes in your life if need be to avoid whatever is causing you to stumble. (Hebrews 12) Ask Him to reveal any sin in your life that you must deal with. (Psalm 51) (Psalm 139:23-24) He will do so, and it is amazing how gently He will guide you through that process. He is so kind and so gracious and so loving-- so not like us!! (Psalm 103)
Thirdly, you must spend time with God alone. (James 4:8) It is important to attend Bible studies with others but this cannot take the place of time alone with Him just to sit at His feet, to listen, to pray, to read the Word. I can promise you that He will meet with you. Who would not want an audience with the King? This is time to hear from Him and to express your heart to the One who knows it the best because He created it! Be aware that there are times when His Presence is so close and so strong and then there are other times when it seems your prayers are hitting the ceiling. I cannot tell you why this occurs, or why sometimes the Lord is silent.
You simply must trust that He is indeed there, even if you cannot sense Him, and continue to meet with Him, to read the Word, to seek Him, and to seek what He may be teaching you in this time in the desert.
If it is not due to any sin in your life that you know of, then it may be a time He has for another purpose in your life. You simply must trust that He is indeed there, even if you cannot sense Him, and continue to meet with Him, to read the Word, to seek Him, and to seek what He may be teaching you in this time in the desert. Continue to give thanks in all things and to praise Him and worship Him at all times. (1 Thessalonians 5:16-18)
Lastly, put yourself in the path where you are most likely to encounter God. Now obviously, God is everywhere. If we go down to the depths, He is there. If we rise up to the heights, He is there. When God wants to get a hold of you, there is no place you can go to avoid Him! (Psalm 139) But, in addition to clearing your life of any known sin, you need to position yourself in places where He is obviously at work. If you want to learn how to play basketball, you would buy a ball, spend time on the court, and get to know the other players. You would ask them about how they play the game. You could learn on your own, but without a ball and the exposure to the game, it is much harder. So is the case with anything we desire to know. By positioning ourselves, we can make it that much easier to learn and grow. Participate in corporate worship with the saints! (Hebrews 10:25) Go to Sunday school and Bible study! Be at community group! Pray with other believers! Serve Him using your talents, your time, and your treasure! He uses all these things to reveal more of Himself to you. You might want to choose a book of the Bible to study on your own, verse by verse. Read the book all the way through first and then begin to study in smaller sections. Read commentaries. Take notes. Journal about all He is showing you. Share with others what you are learning. Ask the Holy Spirit to teach you. Memorize Scripture. These things are not what you do to earn His presence. There is nothing we can do that would be enough to earn favor from God. (Ephesians 2) Any revelation He grants us is all His Grace. But, as you do these things, you are positioned to easily encounter Him. God will draw you closer and you will find a joy inexpressible as He gives you the true desires of your heart. (Psalm 37:4) (Psalm 97)