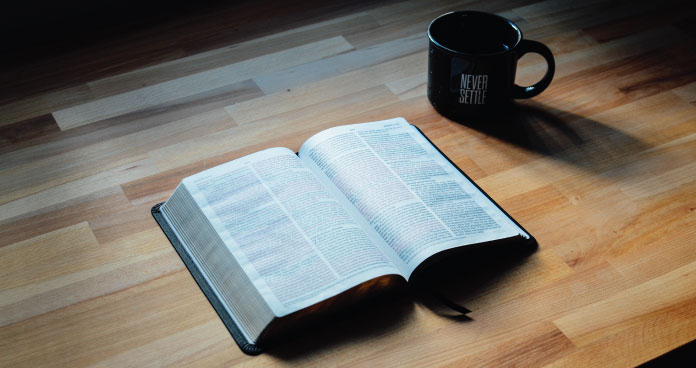 Learning Christ Over a Lifetime
A few weeks ago I heard a story about Kobe Bryant (arguably the 8th greatest basketball player of all time) being invited to speak to Alabama's national championship defending (and contending) football team. Kobe talked to the team about having a championship mindset and what it takes to continually grow and improve as an athlete. What amazed me most about this story was Nick Saban (arguably the best college football coach of all time) sitting in the front row taking notes. Saban is a guy who has had unparalleled success as a coach and there he was, trying to figure out what else he could learn. I had a college professor who was the same way. He would sit in on guest lectures with a stack of notecards, scribbling stuff down. He was a great teacher and in spite of his academic accolades, he regularly saw the need to learn and took advantage of any opportunity.
People like this serve as good encouragements for me in my relationship with Christ. They remind me not to settle, to remember I'm not above or beyond learning something new, that sanctification is a lifelong process. At one point in his letter to the church in Corinth, Paul reminds them to remember "the gospel I preached to you, which you received, in which you stand, and by which you are being saved" (1 Cor. 15:1a). This is so interesting. Paul is reminding this group of Christians to what? Remember the gospel. Remember the thing that is the basis for their belief. Remember the thing that binds them together. Note what he says: It's the gospel that was preached...it's what was communicated. It's the gospel that they received...it's what they believed. It's the gospel that they stand on...it's their foundation It's the gospel by which they are being saved...it's their means of becoming more like Jesus In other words, the gospel is the beginning, the middle and the end. Tim Keller says it this way. "The gospel is not just the A-B-C's but the A to Z of Christianity. The gospel is not just the minimum required doctrine necessary to enter the kingdom, but the way we make progress in the kingdom."
We don't outgrow our need for the gospel. We don't ever become so much like Jesus that we stop needing Jesus. That gospel is what we initially receive but what we must continually believe. As we seek to grow in the grace and knowledge of Christ, here are a few encouragements to help remind us of the gospel.
Regularly review your testimony.
Taking time to think back on how the Lord has worked in your life will serve several purposes. It should cause you to rejoice as you consider the ways God has redeemed your life and is growing you in holiness. It should encourage you in the present as you remember sanctification does not happen overnight and that faithfulness unto the Lord happens day by day, in the regular and routine occurrences of life. It should also help you to be quick to share the grace of God with others. As we continually recognize how the gospel has transformed our lives, we should grow in our empathy towards others who are longing for joy, purpose, and fulfillment.
Be willing to learn from anyone.
By anyone, I mean anyone. Whether we care to admit it or not, most of us can sometimes default to comparing ourselves to one another when it comes to our sanctification and be dismissive towards people we think we of as less spiritually mature. An older man (who had been a Christian for the better part of four decades and who I thought of as very holy) once told me he thought he would have been much more mature in his faith by the time he got to be his age. It was so humbling to hear. He knew he hadn't arrived and never expected to. He was the definition of someone who wouldn't "think of himself more highly than he ought to think, but to think with sober judgment, each according to the measure of faith that God has assigned" (Rom. 12:3). He displayed an unwavering desire to grow in the Lord and did so by asking lots of questions and maintaining a posture of humility with anyone and everyone he interacted with.
Love the process of learning Christ.
Lastly, enjoy time with the Lord. Recognize the goodness of the gospel every day. Rejoice in the fact that the Word of God is available to you and you get to read it and learn from it. Do things that stir your affections for Christ. Spend time with people who encourage you in your faith. Consistently behold the glory of the Lord so you be transformed bit by bit into His image. Through all of that, love the One who is making all things new. Love the process of becoming more like Him.