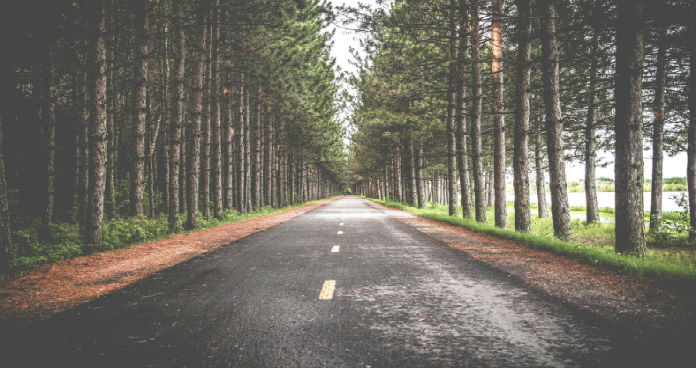 Learning from Someone Who Walked the Royal Road
After Buster's encouragement this Sunday to walk the "royal road" of faith and prayer I wanted to share a few lessons I have learned through studying the faith-filled and praying life of George Mueller.
Mueller lived in Bristol, England, for most of the nineteenth century (1805-1898), a time of growing cultural skepticism to Christianity and a great social failure to help the plight of orphans. While Mueller accomplished much in his life, what is most remarkable is his care and ministry towards these English orphans. The sheer facts are staggering: Over the course of the nineteenth century, Mueller raised over 1.5 million pounds, (about $150 million of today's currency) and housed, clothed, fed and educated over 10,000 orphan children without ever asking for money or making his financial needs known. I will repeat that. Over 10,000 orphans in his care who never went without once. $150 million raised. No fundraising whatsoever. Mueller's method was to simply let God know His needs and trust Him to provide for the sake of His glory.
Radical Trust for the Glory of God
Why this radical methodology? Why did Mueller choose to live in such radical dependence on God when even the apostles sometimes asked for money to help those in need? (2 Corinthians 9:5-8). Mueller adopted these principles in response to the intellectual skepticism of British culture and the sinful pragmatism of the people of his own church. His heart was broken over church members with unbiblical business practices or an unbalanced work life, who labored overmuch because they did not trust God to provide.
So Mueller determined that he would live his life with a radical dependence on the Lord as an encouragement to God's people and a witness to an unbelieving world. He reasoned that if he could supply the needs of his family and all the orphans by only prayer and faith, this would be a great encouragement to God's people to live by faith. Mueller refused a salary from his church based on this principle and refused to save up money for himself at any point during his life. He lived on and supplied for the orphans on what people gave to him as God led. "The primary object of the work", Mueller said, "was that God might be magnified by the fact that the orphans under my care are provided with all they need, only by prayer and faith".
Unmistakably God honored and blessed the great object of Mueller's work. His journal records over 50,000 answered prayers, 30,000 of which were answered within the hour. The stories are powerful, and many (especially in his early ministry) go something like this: Mueller wakes up without enough money to get his orphanages through the day, he brings it to the Lord in prayer, and within the hour donations have been made to meet the need. God was pleased to be magnified by supplying for His people.
Not Mere Remarkable Results
The internals of Mueller's life of faith are as exceptional as the external results of his ministry. He bore both personal sickness and the loss of loved ones with remarkable joy, trust in, and desire for the Lord. Mueller outlived his entire family, bearing the loss of two wives and both children, and through it all expressed this sentiment—"my heart was at rest. I was satisfied with God. And all this springs, as I have often said before, from taking God at his word, believing what he says."
Mueller's faith was nourished in a devout and exhaustive study of the Scriptures. He read his Bible end-to-end over 200 times. If you start at his conversion at twenty, that's about 3 times every year for his whole adult life (which was insanely busy—imagine running orphanages that care for thousands, overseeing several other international organizations, and pastoring a church when all your communication was pen-and-paper). And his motivation for this immense study of the Scriptures was not knowledge or ministry skill, but "to feed his inner man". When John Piper writes about reading the Word of God for the sake of our joy, George Mueller is one of his primary examples.
Lessons From An Extraordinary Life
What can we learn from such a faith-filled and single-minded life? First, that God lives and really does delight and have the power to answer our prayers. Mueller insisted that he wasn't an anomaly and that he merely lived by the New Testament's teaching (see especially Matthew 6:25-33 and Mark 11:23-25). Mueller made me consider whether I really took Matthew 6:25-33 to heart. He encouraged me to cover my life in prayer, even the most menial details, expecting God to answer. I have found myself continually amazed at how God delights to answer prayer if I will just walk the royal road that Mueller lived on.
Another convicting lesson from Mueller's life is that the faithless pragmatism and self-trust of our day has undeniably invaded my life. Though I may not agree with Mueller's principles in this, I am very convicted by the kind of trust in God it takes to refuse a set salary and not save for retirement. He genuinely trusted that God would provide His needs. I'm not going to not save money because of Mueller, but his life makes me ask: Is my sense of security tied to the number in my bank account or my belief in my Sovereign Father? Do I store up treasure here on earth and label that "financial wisdom", or do I radically give and serve, trusting my Father to care for me?
Mueller's faith gave him a single-mindedness and laser focus to his life that is convicting and instructive. Example: any of us could read the Bible three times this year like Mueller did if we cut out entertainment like he did. Maybe even if we halved our entertainment intake. I think of Jesus' words, "do not work for the food that perishes, but for the food that endures to eternal life" (John 6:27). How much time do I spend worrying about, laboring for, and storing up things that will ultimately perish (everything I own)? Of the pursuits in my leisure time, is there anything that won't perish? What would a small dose of the single-minded laser focus on God and His Kingdom that George Muller exhibited do in my life and in the lives of those I minister to?
Finally, as with many of the heroes of the faith, Mueller's life demonstrates that Jesus really is all-satisfying and all-providing. Steer's biography on Mueller gave me a longing to savor the Scriptures and the Savior. I longed to experience even brief moments of the child-like trust that he had and I long to live, die, and bear loss as well as he did. May God make it so.
There is much more to the life of Mueller that is edifying and encouraging. Here are further resources if you're interested, listed in order of the most accessible (easiest and shortest) to the more difficult:
John Piper's short biographical message entitled "George Muller's Strategy for Showing God" http://www.desiringgod.org/messages/george-muellers-strategy-for-showing-god#35
Roger Steer's very readable biography George Muller: Delighted in God
http://www.amazon.com/George-M%C3%BCller-Delighted-History-Maker/dp/1845501209
And finally, George Mueller's autobiography. This is certainly more difficult reading, but is free and available online:
http://www.gutenberg.org/files/27288/27288-h/27288-h.htm