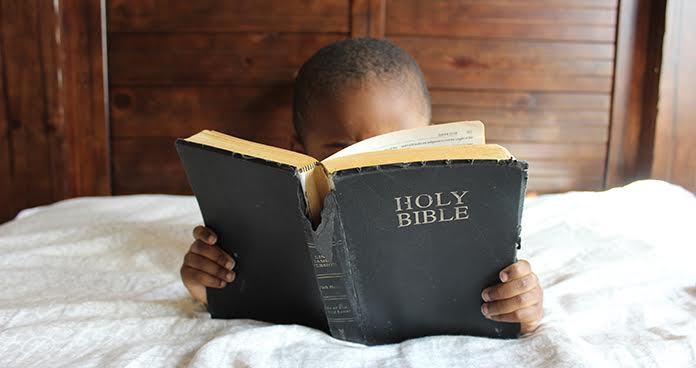 Dear New Mom,
Congratulations! You are somebody's Mom! What a high and holy calling! This comes with a wide range of emotions, the first probably being exhaustion. The verse that the Lord gave me when my first child was about to be born was Romans 12:1 "Therefore, brothers, in view of God's mercy, offer your bodies as living sacrifices, holy and pleasing to God. This is your spiritual act of worship." What more beautiful act of worship can there be than giving birth? So, it is a joyful exhaustion.
When the moment came to bring that baby home, I remember thinking, "I can't believe they are just going to let us walk out of here with him!" I had thought I was so prepared but nothing can really prepare you to be totally responsible for another's life. Every time I looked into my son's eyes, he looked back at me with such a trusting face and I felt so inadequate for the task. I do not think I have yet mastered it.
I wanted to be the perfect mom. I wanted to be loving and kind, but firm with discipline. I wanted to be full of wisdom but also quick to laugh. I wanted to be the' go to' person in my children's lives. I wanted my home to be orderly, happy, and filled with laughter and the smells of delicious and healthy meals. I thought that my perfect parenting and homemaking would result in perfect children: children who would never disobey; children who would never argue with me or each other; children who would be high achievers academically, artistically and athletically; children who would love the Lord and run after Him at an early age.
So, I left my full time employment outside the home a week before my due date and made plans for all the things I would do after the baby was born. I had plans to plant flowers, try new recipes, and make new valences for my living room. I guess my first clue that God was in control of this scenario was that this little creature did not arrive until three weeks later- two weeks after my due date.
I was quite surprised by the way that my other plans did not seem to materialize. I never did plant the flowers, make the new valences or try any new recipes that first year. In fact, there were days that my big accomplishment was taking a shower! I felt lonely and isolated for a long while because everyone I knew was at work. When I saw people I knew they would congratulate me and ask me how I was enjoying motherhood. I told them it was great, and it was, but deep down I was feeling guilty that I was in truth struggling. I was struggling because this was not how I had envisioned that things would go. I was planning to be the perfect mom!! I did not plan for my baby to cry so much! I had not planned to sleep so little!
I thought that my perfect parenting and homemaking would result in perfect children: children who would never disobey; children who would never argue with me or each other; children who would be high achievers academically, artistically and athletically; children who would love the Lord and run after Him at an early age.
As my first child grew out of the early infant stage, and God added another to our family, things certainly improved, and I was indeed able to do more than take a shower each day, but my plans for being a perfect mom and having perfect children have never quite happened the way I expected. I was not prepared for the fact that children are separate people from us, with minds and wills and personalities of their own that are beyond our control. Perhaps your children are very compliant and have been sleeping through the night from the beginning. Maybe they are the kids who ask for second servings of vegetables and don't really care for sweets. Maybe they beg to take a nap and always do everything you ask the first time. If this is your family, Praise God!! This is a wonderful gift and you are positioned to be able to serve others in a unique way along with your children. Seek the Lord and see what He may be calling you to do.
If your experience has been a little different, I want to encourage you with a few truths. The first thing to know is that God remains sovereign. He is not just sovereign over the universe and over other people; He is sovereign over ME and my family. He planned for the children He would give to us and they are not random. He is using us to teach our children and He is using our children to teach us. Eph 1:4-6; Daniel 2:20-22, 4:25; Jer 32:17
Secondly, He is drawing my children in His own way and in His own time, to Himself, apart from me. I am not the Holy Spirit. I cannot save them. Their salvation does not depend on how well I share the Gospel with them, but on the work of God in their lives. Eph 2:1-9
Third, it is of great importance that you love your child and that they know they are loved. 1Thessalonians 1:16-18; 1 John 4:7-21; 1 Cor 13. This relationship that you build will carry you through many rough days. You begin to build the bond in infancy. Always look for the best in your child. We are all sinners. But be thankful for the way God made your child and be sure they know they are appreciated and that you are grateful that God gave them to you. You can encourage this in your friends by pointing out the positive in their children. You may not ever realize the blessing this is to a struggling mom. By the same token, be careful with criticism. If you work in the nursery, or teach Sunday school or VBS, always find a positive thing to tell the parents at pick up time, especially if the child was hard to deal with!! Understand that they probably already know this child was a handful and may feel really badly about it.
Last but not least, God is using everything for GOOD for those who love Him. Romans 8:28 It is not about my plans or my mistakes. It is all about Him, and He is weaving our lives together into something beautiful that will bring glory to His Name. Ask that He Glorify Himself in your family. That is a prayer He loves to honor because it is perfectly within His will.
So, New Mom, I hope that these lessons that He has taught to me are an encouragement to you. I hope that you will find the joy while your child is young because they will not be little for long. Don't compare your child to anyone else. Don't compare yourself or your parenting to anyone else. Remember that we play to an audience of One. In those early days after bringing your baby home, just pray. Pray for the salvation of your child. Pray for God to glorify Himself in your family. Pray for the joy of the Lord to be evident in your child's life. When you change a diaper, pray that the Lord will create a clean heart in your child. Pray for a hunger for the Word to take root every time you feed your baby. Pray out loud because the sound of your voice is beautiful to your baby and the prayers of the saints are beautiful to the Father. Don't worry if the flowers don't get planted, the valences aren't made and the new recipes are never tried. You will see fruit from this work. Galatians 6:9 You are fulfilling your high and holy calling in Romans 12:1 as you love your child and pray. We are called to be faithful. Leave the rest to Him.