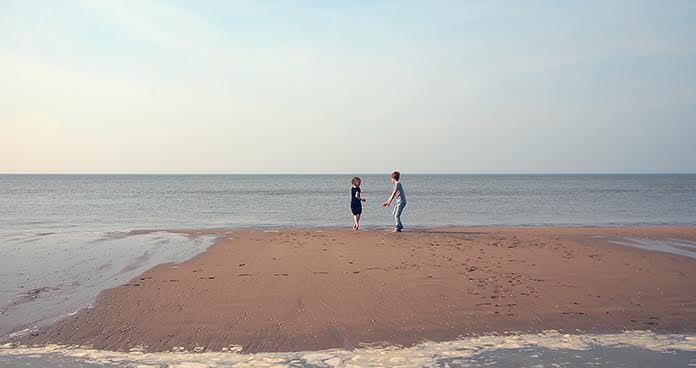 As a mom, I think one of the most effective ways for the enemy to attack is through our children. I think that we are wired by God to love and fiercely protect those He has entrusted to us. If all is not well in the nest, all is not well with the Mama. But here is the struggle: how much of our parenting is up to us, and how much is up to God? In other words, how much of our children's struggles are our fault? How much can we really control? And how much should we control? How much of who our children turn out to be, is to our credit, and how much is to God's credit?
I think the first principle that is foundational is that while our children come through us, they are not ours. They are gifts given to us by the Lord. They belong to Him. He created them, using us, but it was all the work of His hand, not ours. He made them with all their bents, traits, and personalities. (Psalm 139:13-16) He knew them before the foundation of the earth. (Ephesians 1) And why did He create them? To fulfull us? To make our lives easier, more fun, more blessed? No. He created them for His own pleasure and His own Glory. (Ephesians 1) Not ours. I think that the first mistake we make as parents is thinking that they are somehow for our own glory and pleasure and when they do not make us feel so glorified and when they are not adding to our pleasure, we feel something is wrong.

I think that the second foundational thing we need to remember is that not only is God doing a work in our children as He grows them up, but He is using our children to do a work in us. I think this starts with teaching us about the Father and the Son. It is the relationship of parent and child that God uses to describe Himself. It is a relationship we can all relate to, even if we do not have any children of our own. Through this comparison we can get a small picture of what it meant to the Father to give up His one and only Son for us sinners. We can in that alone get a picture of His Love and Grace. We can get a small glimpse into what it must have been like for Mary to be the mother of God in the Flesh. What a miracle! In my opinion, it seems it would take so much more energy to condense all of His God-ness into a tiny human baby than it would take to burst forth in the resurrection. We see in this a small glimpse into how God humbled Himself for us. (Philippians 2)
How much of who our children turn out to be, is to our credit, and how much is to God's credit?
The other work God is doing in us through our children is that while He is growing them to be more like Him, drawing them to know Him, building their own personal testimonies through the circumstances He ordains and allows in their lives, He is actually doing the very same thing in us at the same time! It seems that the most difficult struggles yield the greatest lessons.
The third principle is that God is Sovereign. He planned for our children, even if we did not, and He intentionally gave them to us to parent. God is not random. God is intentional. And He makes no mistakes.
So, what is our responsibility? We are responsible to God to love and care for our children. (Ephesians 6:4) This means, to provide for their basic needs so far as our means allow but not to give them everything they ask for or desire. God is the perfect parent and He does not give us everything we ask for or desire if it would not be beneficial for us. We are also responsible for teaching them about the Lord, and for modeling a relationship with Jesus before them. Moms are responsible for upholding the authority and respect for their earthly Dads. Both parents are responsible for modeling a relationship with Jesus and for walking it out in front of their children. We have to walk the walk and not just talk the talk. We need to create a peaceful and loving home environment that is conducive to growing in faith, to loving God and others, to being responsible family members and citizens. We are also responsible for dealing with our own sins and making sure our own walks with the Lord are healthy. We should not try to make life too easy for our children. They have to struggle in order to grow and learn. They have to learn the natural consequences of their choices, which is the most effective way to learn. We have to allow God to deal with them.
But what if we have done all of this and yet our children are not following the Lord? What if they resist instruction? What if they seem to ignore all our good examples? Is it all our fault??
I think this is where we have to keep our Isaacs on the altar. We have to trust God. This is where it gets really difficult. It is not easy to watch a child doing what we know is not the best. It is devastating to see a child turn from the Lord. But we have to remember that it is God's job to save. It is our job to pray. It is still our job to love our children. It is our job to trust God in all things. (Proverbs 3:5-6) It is our job to release the illusion of control and acknowledge His Sovereignty. In this we learn the greatest lessons, too.
Norwood Grinalds addressed the women at ECBC several years ago as she shared about one of her sons who she described as having "fallen out of the nest." During that time, her father advised her to watch her relationship with her son so that she would not lose his heart. So, she began to picture him the way she wanted him to look: clean shaven, combed hair, shirt tucked in, smiling, etc. So, when she looked at him, she would smile. When he was not at home, she would go into his bedroom and sit and read Scripture. As she prayed for him, she would, in her mind, paint his room with the blood of Jesus, pleading for the presence of the Holy Spirit.
We have to pray that God will continually transform our own hearts as we ask Him to transform the hearts of our children. And this is where we learn that all is Grace. It is grace that we know the Lord ourselves, grace if our children follow after Him, grace if He gives us children to raise at all. And when things don't look the way we think they should, keep praying and putting our Isaacs back on the altar in complete trust and obedience. There is no greater job for a mama, or a spiritual mama, than to go to the Throne on behalf of her children. Join with other believing women as you pray. Be sure that we ourselves remain in prayer and close relationship with Jesus, and then watch and wait because He is always poised to show His glory!! (Romans 8:28-39)