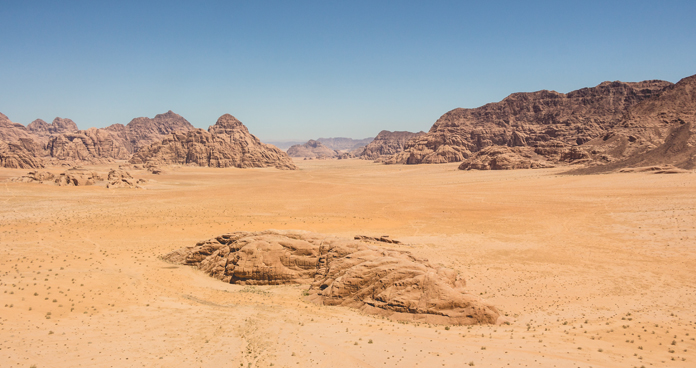 Reframe Your Circumstances in View of God's Mercy
I find it so easy to complain. In fact, I think that complaining can even become a habit. A sinful habit. At the root, I seem to think that things should always go my way and when they don't, I complain. Imagine that. Our culture even encourages me in this. Everywhere I turn I see advertising that tells me I should have more. And all around me are people who have it all together, whose life circumstances are much better than mine. Well, that's how social media makes it seem, and if it's on the internet it must be true, right?
Don't misunderstand- there are very real circumstances and trials that come into our lives. I can complain about everything from the trite (Is it really raining again?) to the challenging (chronic health issues, financial setbacks) to the profoundly challenging (serious illnesses and losses). But God uses everything in this life for our sanctification and His glory. How can we navigate through the challenges of life in step with the Holy Spirit, not growing bitter, but growing in grace? Here are three ways to reframe your circumstances in view of God's mercy. (Romans 12:1-2)
What is God Trying to Teach You?
At times circumstances can be so painful that it is hard to ask this question. I often wish I could learn lessons in an easier way. Sometimes I have even thought that I would rather skip a few lessons. We all know the verses in James: "Consider it pure joy, brothers, whenever you face trials of many kinds…" (James 1:2) I have to be honest with you. I don't have this verse particularly helpful to me in the moment of a serious trial. However, I think I understand it better when I see the fruit that it produces in others. The passage goes on to say, "…because you know that the testing of your faith develops perseverance. Perseverance must finish its work so that you may be mature and complete, not lacking anything." (James 1:3-4) We all know people who are mature and complete, not lacking in anything, spiritually speaking, those who we admire so much (in the Lord) because they are gentle, loving, and wise. Often times, these people possess these traits as a result of their suffering and trials. God uses circumstances to shape us to be the people He intends for us to be. (Philippians 1:6) He will not give up on us. He knows just what it takes. He desires to make us holy. I think our culture tries to give holiness a negative connotation and this is due to a lack of understanding of holiness and of the character of God Himself. (Hebrews 12:14)
He's a good Father and He knows exactly what we need. A dear friend recently shared with me that God was working to teach her son how to trust Him for everything by allowing some challenging economic circumstances in his life. I never truly know that it is God I am trusting until there is nothing else to trust in. Can you reframe your circumstances to reflect what God might be doing in you? Could He be showing You that He is enough? (2 Corinthians 12:9) Do you struggle with fear? What if the thing you fear the most happens? Could He be teaching you that perfect love casts out fear? (1 John 4:18) That when the heat is on, He is even more faithful? (Hebrews 10:23) That He really NEVER leaves you? (Deut 31:6) What is He showing you? Perhaps He is preparing you to be used in mighty ways because of this circumstance. You will be able to minister in ways that others cannot because you will have wisdom and insight due to all you are going through. You will be able to love others with deeper understanding. There are many things I cannot speak to as effectively as someone else can because I lack that point of reference. However there are some things that I can totally relate to, based on my personal experiences and circumstances, and this allows me to come alongside others and love them well. (2 Corinthians 1:3-7)
Maybe there is a situation that the Lord needs to bring to a head so that healing can take place? He knows exactly what is needed to bring you to the end of yourself, to draw you to Himself, to bring the peaceful fruit of righteousness. (Hebrews 12: 7-11, Genesis 50:20, Romans 8:28)
More of Him
We all want to see more of God's glory. But we can only see what He reveals to us. As you pray, may I suggest that you seek His face, and not just His hands? The greatest thing He can give to us is Himself. This is the greatest and highest answer to any prayer. Imagine for a moment: what if Jesus physically walked into the room as you were praying- how would this change your circumstances? I am not trying to be mystical, but to wake us up to the reality that He really is with us, even though we cannot see him physically. (1 Peter 1:8-9) CS Lewis said, "God whispers to us in our pleasures, speaks in our conscience, but shouts in our pains: it is his megaphone to rouse a deaf world." So often God uses difficulty and suffering to get our attention. Perhaps this is the best outcome of your circumstances, that you are drawn closer to the Lord in ways you never dreamed possible. I think that if we truly come to a deeper relationship with the Lord, sensing His nearness, we would consider anything worth the cost of knowing Him. (Psalm 34:8)
An Eternal Perspective
This life is not all there is. In fact, this life is a very short prelude to eternity. When we are in heaven, it is all going to be okay. This life is a vapor. (James 4:14) No matter how difficult things are here now, it really is going to be okay. And not just okay - the Lord promises not just good things for those who love Him, but glorious things! Paul said that no eye has seen and no ear has heard what God has prepared for those who love Him. (1 Corinthians 2:9) God said He is going to make all things new in a place of utter beauty where we will dwell with God where there is no sin, no mourning, no death, no crying, no pain. (Rev. 21:1-5) The Day is coming. (1 Thes 4:16-18) Be encouraged! His promises are guarantees. (Romans 4:16, 2 Corinthians 1:22 and 5:5, Ephesians 1:14)
I do not know what your circumstances are like right now, but if you are in Christ, you can be assured that He is working them for your good. Because of His great mercy, He is working to make you more like Jesus, to give you more of Himself if you will receive Him. Trouble will not last forever because a Great Day is coming when everything will be made right. Press in deeper to the One who loves you more than you can imagine.