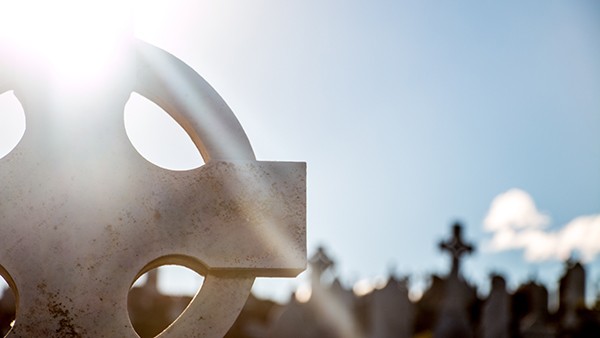 Remember Those Who are Persecuted
One way we resist the devil and his overtures is to understand that we are part of a universal church of brothers and sisters who profess faith in the strong reality of the crucified, resurrected, and ascended Christ. Part of my resistance to the devil's schemes is to know that I have brothers and sisters in Christ who are being persecuted simply because of their faith in Christ.

Recently The Wall Street Journal (Oct., 1, 2015) carried an editorial entitled, "Saving Christians from ISIS Persecution". That editorial is worthy of our consideration.

Since the rise of Islamic State, known as ISIS, about 125,000 Christians have fled the country. After ISIS took Mosul in June 2014, the city's Christians flocked to Erbil, the Kurdish capital. In Syria, once home to nearly two million Christians, at least 500,000 have been displaced during four years of war. It is ISIS policy to kidnap and rape Christian women and girls. The terrorist group has razed Christian sites, including monasteries dating to the fifth century. Last October the ISIS magazine Dabiq referred to Christians as "crusaders" and vowed to kill "every Crusader possible."

As we consider the 125,000 Christians who have fled from Iraq into camps where economic uncertainty is universal, as we try to comprehend the half million men and women and boys and girls with a Christian background who have fled Syria, it should embolden us to be people who graciously speak the word of Christ to those around us.

May God give us the grace to be men and women who stand with boldness.