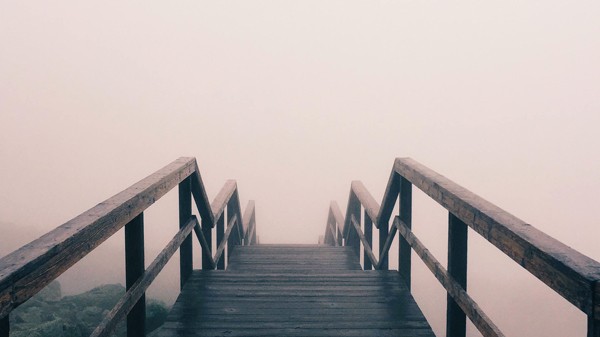 I am a self-reliant person. Very task-oriented. Checking items off of a list gives me an immense amount of satisfaction and fulfillment. I like being able to tell myself phrases like "I can do this" or "I got this" (read: I do not need any help whatsoever). In school, group projects would usually conclude with me taking all of the work home and finishing it myself because I did not trust anyone else to get it done as well as I would.
In moments of self-adulation I like to tell myself that this kind of behavior aids in my productivity and strength of character. But the truth of the matter is that it displays a lack of trust in others, especially God. It is the sin of self-reliance. It is a mindset that is in conflict and direct opposition to trusting in the Lord and finding strength in Him. Continually assuming that I can do it all without the help of anyone else will inevitably result in failure and exhaustion. Which brings me to rest. Particularly, resting in the Lord.
After creating the heavens and the earth, God sanctified the seventh day and used it to rest (Genesis 2:2). Because God is infinite, eternal, and unchanging we can reasonably assume that He did not rest because needed the time off but because it set the example and precedent for us to step back, take a breath, and find rest in an intentional way focused on the Lord (Exodus 20:8-11).
Awhile back, I read a great (and brief) article by John Piper entitled A Brief Theology of Sleep. In it, Piper says:
"Sleep is a parable that God is God and we are mere men. God handles the world quite nicely while a hemisphere sleeps. Sleep is like a broken record that comes around with the same message every day: Man is not sovereign. Man is not sovereign. Man is not sovereign. Don't let the lesson be lost on you. God wants to be trusted as the great worker who never tires and never sleeps. He is not nearly so impressed with our late nights and early mornings as he is with the peaceful trust that casts all anxieties on him and sleeps."
These are encouraging words for any us who try to handle life on our own. Who struggle with trusting others. Who pretend that we are sovereign over an area of our life. Piper uses the ordinary occurrence of sleep to remind us that trusting in God's sovereignty is possible in the day to day. This is a mindset that is not shrugging off personal responsibility and obligation and is much more than sitting on our heels and to "let go and let God." It is intentionally looking to the Lord, recognizing and believing in His goodness, and finding in Him our fulfillment and hope.
My encouragement to you is to find rest in the Lord. We can work unto the Lord and honor Him with how successful and productive we live our lives but we can equally display our faith in Him by how we trust in His sovereignty. Spiritual rest is found when we channel our focus and attention on the Lord, understand that "he is before all things and in him all things hold together" (Colossians 1:17), and gain a greater delight in Him as a result. Identify the things that refuel and restore you and plan for them. Be intentional with your time. Find rest in the Lord.