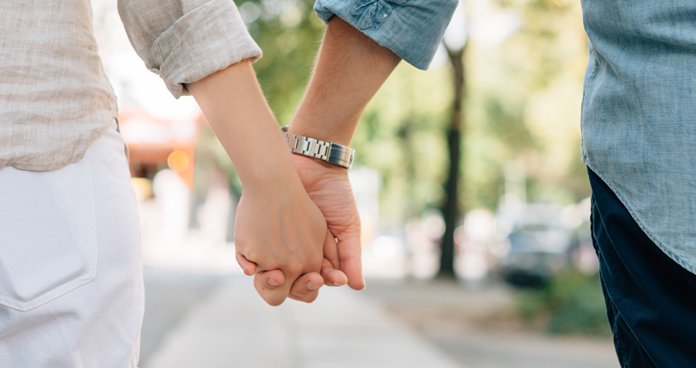 Should I Let My Teenager Date?
Recently, the Middle and High School Ministry teams combined for a panel discussion regarding dating and relationships during the teenage years with the goal of providing parents some biblical perspective, practical application, and general guidance on the subject. For those able to attend, we hope that we achieved this to some extent. This post is intended as a follow-up to provide some of the information we discussed as well as some additional resources on the subject that might be of help.
Think Biblically
Answering the question "Should I let my teenager date?" is challenging because there are several factors that need to be considered such as the personal convictions and guidelines of your family, your teenager (and their level of maturity), the person they are trying to date (and their level of maturity). This is also difficult because when it comes to dating there is nothing mentioned in the Bible. Thankfully, however, the Bible does give us perspective on our uniquely wonderful roles as men and women made in the image of God (Gen. 1:26-28) and the covenantal union of marriage where "a man shall leave his father and mother and hold fast to his wife, and they shall become one flesh" (Gen. 2:23-24). The Bible also helps us to understand how we are to live and interact in various (non-married) relationships:
Do not rebuke an older man but encourage him as you would a father, younger men as brothers, older women as mothers, younger women as sisters, in all purity. (1 Tim. 5:1-2)
Older men are to be sober-minded, dignified, self-controlled, sound in faith, in love, and in steadfastness. Older women likewise are to be reverent in behavior, not slanderers or slaves to much wine. They are to teach what is good, and so train the young women to love their husbands and children, to be self-controlled, pure, working at home, kind, and submissive to their own husbands, that the word of God may not be reviled. Likewise, urge the younger men to be self-controlled. (Titus 2:2-6)
These relationships are characterized by respect, kindness, goodness, and self-control (see Gal. 5:22-23). So although the Bible doesn't explicitly discuss teenagers, boyfriends, and girlfriends, it does give us a clear direction as to who we are as image-bearers and how we are called to live amongst one another.
With this in mind, it is critical to ask the question, "Why do we date?" or, in this case, "Why do teenagers want to date?" Ideally, dating results in marriage. No one plans on breaking up or having their heart broken. There is a great quote that says, "Dating without the intent of getting married is like going to the grocery store without any money. You either leave unsatisfied or take something that isn't yours." I think this is intentionally stated in these absolute terms to help people to realize the stakes of becoming emotionally (and physically) invested with someone you might not marry. When we fail to guard our hearts (what/who we love), we fail to guard how we use our time. The consequence of having our time monopolized by someone or something is ultimately a replacement of who we guard as our Savior. So eventually, a failure to guard the heart leads to idolatry.
Be Involved
Being active and involved in your child's social life is tough to do because as a rule of thumb, most teenagers would prefer if their parent(s) never asked them questions. About anything. Most of you have probably experienced an exchange that goes something like this:
Loving Parent: How was your day?
Teenager: Fine
Conscientious Parent: How was school?
Teenager: Okay (with a slight shrug)
Nurturing Parent: What would you like for dinner?
Teenager: I don't care
Asking questions can be difficult when the responses are like this but they are critical to a healthy and open relationship with your teenager. Ask about why they like that certain girl or boy they are spending time with. Ask how their date went. Ask about their physical purity. Additionally, get to know your child's boyfriend/girlfriend as well as their parents. Have them over for dinner. Talk with other couples who have experienced parenting through the teenage years and can give you advice, counsel, or empathy with where you are in trying to understand your kid. At first, some of these conversations may feel awkward and ill-received but more than likely they will provide relational dividends later down the road.
Support Through Prayer
A few weeks before I proposed to Camma, I orchestrated some time where I could have a private conversation with her dad to ask for his blessing and approval. After eventually mustering up the courage to broach the subject, I told him (in more or less eloquent words) that I loved his daughter, wanted to marry her, and hoped he was receptive to the idea. What he said next floored me. My future father-in-law told me that ever since Camma was born, he and her mom had been praying for me. Not literally by name, but they had been praying for the man who would one day come to ask for their daughter's hand in marriage. A few things became immediately clear to me. By praying for their daughter's future husband, my future in-laws revealed that their main priority was for the Lord and His work and blessing in their life. They displayed a high concern for Camma and her well-being. Finally, they showed love for me – decades before they even knew my name. My encouragement to parents is to be praying for not only for your child but for the man or woman they might one day marry. Go before and behind them in this, trusting in the Lord's sovereignty to work in their lives.
Ultimately, the answer to the question "Should I let my teenager date?" is dependent on the convictions of you as a parent, the maturity of your child, and their intention and desire in wanting to date. I (as well as the rest of the Student Ministries Team) are praying for you as you wade these waters. God bless!
Recommended Resources
The Sacred Search by Gary Thomas
Five Pieces of Out-Dated Dating Advice
Is My Dating Relationship Idolatrous?
Six Traits to Look For In a Spouse
It's Not You, It's God: Nine Lessons for Breakups
Toward a Biblical Approach to Dating
Three Pitfalls to Avoid When Dating