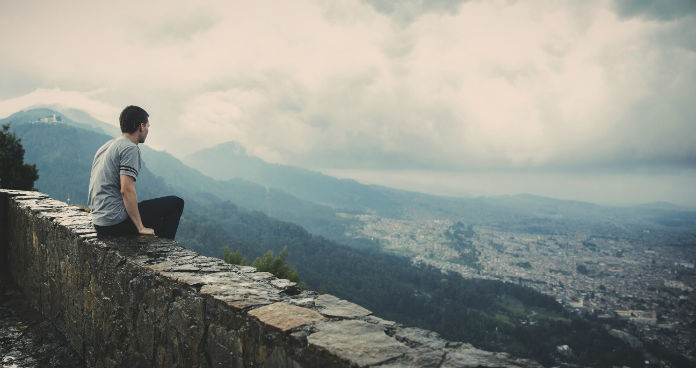 Summer Must Read: Delighting in the Trinity
Got time for a short, edifying, and enjoyable book on the nature of God this summer? Delighting in the Trinity is a must read (and an easy one!) for anyone who longs to understand more of God's nature and enjoy more of God's beauty.
Before I summarize and review Reeve's fantastic book, I want to say this emphatically: Don't be afraid of a book on the Trinity! In fact, if the doctrine of the Trinity intimidates or confuses you, this is the book for you. It's not a philosophical treatise or high-vocabulary theological textbook. It's only 130 pages, it's written to be read easily (Reeves was a former youth pastor), and there is a lot of wit and humor. I would recommend this book to anyone high-school aged and above. If it takes you a long time to read, it will only be because you are chewing on and mediating on the beautiful truths contained in it.
SUMMARY: DELIGHT IN THE BEAUTY OF THE FATHER, SON AND SPIRIT
Reeves begins by arguing quite convincingly that the Trinity is not a cold, mysterious and unfortunate doctrine for Christians, but that "God's triune nature makes all his ways beautiful" (9). In fact, "what we assume would be a dull or peculiar irrelevance [the doctrine of the Trinity] turns out to be the source of all that is good in Christianity"(18, emphasis mine). The Trinity, far from an irrelevant doctrine or one that believers should leave to theologians, is absolutely essential to true and joyful Christianity (16-18).
God's Trinitarian nature is the only way we can know or reasonably say that God is love, because only a Father who has always loved His Son before creation can be love (9). A single-person God is absolutely alone with no one to love. Such a God would not create out of love and is left as the "Stalin-in-the-sky", the kind of Ruler-Only God that atheists dream up and hate (109-110). Only when we see that God is Father, Son and Spirit do we see his incredible kindness and heart of love, which enables us to rejoice in His providence (24).
Creation and salvation were the overflow of God's delight in His nature and His desire to reveal it. The Father is by nature life-giving because "for eternity he has been fruitful, potent, [and] vitalizing"(42) in his relationship with the Son and Spirit. God created Adam and Eve in his Trinitarian image, made also to delight in and love in God. The fall was a turning of Adam and Eve's love (65). Their fall, however, led to an even deeper manifestation of God's love and nature. The Cross reveals the depths of God's outgoing and selfless love. A God that is not Father, Son and Spirit could never muster up salvation (77).
The Christian life flows from the life of the Spirit. We do not have life in ourselves, but "through the giving of the Spirit, God shares with us—and catches us up into—the life that is his" (94). The blessing of the Spirit is not abstract, but an actual participation in the life of God (90). The Trinity makes the Christian life wonderfully familial and friendly (102).
Reeves closes with a discussion on how the Trinity makes all of God's ways beautiful, saying, "Who among the gods is like you, O Lord?" (Exodus 15:11). He argues that you cannot divorce God's nature from His attributes. He specifically talks about how the Trinity makes God's holiness, God's glory, and even God's wrath beautiful and right.
STRENGTHS: CENTERED ON GOD'S BEAUTY, UNCOMPROMISING BUT CLEAR, AND EASY-TO-READ
The greatest strength of Delighting in the Trinity is that it is focused on the beauty of the Father, Son and Spirit. Reeves' discussion of the Trinity is neither philosophical or centered on the fruitless quest to understand the math of the Trinity (1+1+1=1?); it is a joyful exposition of the relationships between the persons of the Trinity and how knowing this relational, three-Personed God shapes and beautifies the world and especially the Christian life. This book will profoundly help you delight in God.
A second strength that stands out in Delighting in the Trinity is that it presents the doctrine of the Trinity clearly and understandably without compromising it or dumbing it down. This book is immensely clear and understandable (the hardest part of it to understand is the cover art). But Reeves doesn't compromise for clarity or resort to the inadequate and heretical illustrations we have often heard on the nature of the Trinity, such as the water-ice-steam illustration or the shamrock illustration—he's robustly biblical and immersed in orthodox church history.
That brings me to another strength of this book. Anyone with interest in church history or needing an introduction to church history will love and benefit from Reeve's brief sketches of major figures from church history, like Martin Luther, Jonathan Edwards, Augustine, Athanasius, Calvin, Spurgeon and others. In fact, Delighting in the Trinity could be a great primer for someone who wants to study these figures and their theology in more depth.
A final strength of the book is its immense readability. Reeves' illustrations are engaging and often humorous, his writing is lucid, and the chapters both descriptive and devotional. It's also a quick read, one I plan on going through again at least once or twice.
A SMALL CRITICISM
There were a few times when Reeves overstated his case or quoted statements that seemed to be just for shock value. He quoted a statement about how one views the Fatherhood of God that seemed to be a stretch (75), and a few times he may have pulled more out of a passage of Scripture than was originally intended (62, 71). But these instances are few and far between, and for someone who reads thoughtfully, are not a hindrance to enjoying Reeves' fantastic work.
CONCLUSION
Delighting in the Trinity has shaped the way I think about and love God more than any book I have read in the last two years. It has convinced me that the Trinity is not an inconvenient mystery, but a glorious truth that has been revealed for my joy. It has also convinced me that you do not "graduate" to understanding the Trinity—the Trinity is the foundation of the Christian life and we should teach it diligently and joyfully to the next generations. Overall, it was a delight indeed.