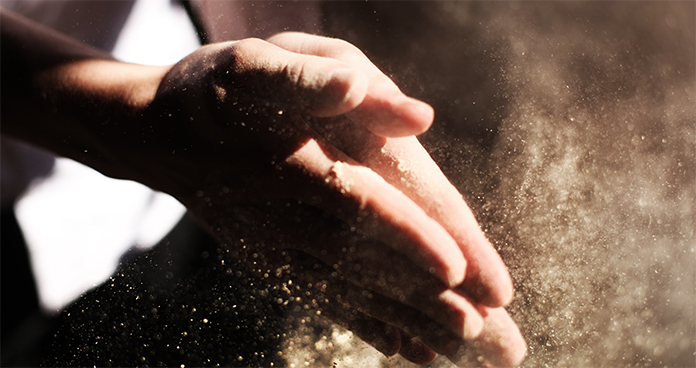 When my husband and I first joined ECBC in 1998, Craig Harris sent us a letter of welcome. In the letter he wrote that East Cooper was a big church (although not as big as it is now!) and that if we wanted to become part of the life of the church we should dive in with both feet and get involved. We took that to heart and did exactly as he encouraged. We prayed and began to take part in various ministries in many different capacities. I cannot tell you the blessing this has been in our lives. Through our time here, we have discovered that there are three ways that serving is a blessing.
Discover Your Gifts
An effective way to discover how the Lord has gifted you is to try serving in various areas. You will likely feel an affinity for certain types of service and other people will affirm your strengths as they observe you serving. Or perhaps the opposite will be true, which is valuable information as well. Always begin with prayer and ask the Lord to reveal to you the things He has uniquely gifted you to do. We function best when we serve and do things that are within our areas of giftedness. I want to caution here that some things just need to be done and sometimes we all have to pitch in, even if we do not have that particular gifting. Be aware of the needs around you and try to be sensitive to ways you can use your gifts to serve the body of Christ. To see what the Bible has to say about spiritual gifts, I encourage you to read 1 Corinthians 12 and Romans 12:3-8.
Faith in Action
When you hear the words "volunteering" and "ministry," what comes to your mind? As a new believer in the church, volunteering did not sound appealing to me. In my mind, it was just work. However, I was very drawn to ministry. Why? I think it was because of the connotation each word carried in my mind. Secular people can do volunteer work, which is certainly good and useful in the community, but only believers can do ministry. Of course you do not have to be in a church to be doing ministry; it is all about the attitude of your heart. I used to get periodic updates from missionaries in Israel who signed their letters, "Servants of the Most High." Believers, we serve the King and the goal is His glory! Serving gives us the opportunity to see the glory of God in many ways. When we serve in ministry we are reflecting the very life and heart of Christ. Jesus humbled Himself. Jesus came to serve, not to be served (Matthew 20:28). As we serve others, we are living kingdom-minded lives (Matthew 20:26-27). Not only that, but what we are doing is of eternal significance. We are storing up treasures in heaven (Matthew 6:19-20). Jesus promises us a reward (Ps 62:12, Mt 16:27, Eph 6:8, Rev 22:12). Think of how amazing it will be to see those in heaven who were impacted by the things we did here on earth! Blessing upon blessing! This is what it is to serve the King of Kings.
Part of the Body
As my husband and I became more involved in the life and heartbeat of the church through our service, we met some dear people who became our friends. It transformed a larger church into a smaller church for us because we were relationally connected with other believers. The benefits we gained far outweighed anything we gave. We did not expect to receive such blessings when we first began serving in the church but as we have continued to serve, the Lord has certainly chosen to shower us with His abundant grace.
If you are not yet plugged into the life of the Body at East Cooper Baptist, may I suggest the same that was offered to us as new members? Dive in with both feet! Get involved in the various ministries of the church! After you pray, the website is a great place to start looking.