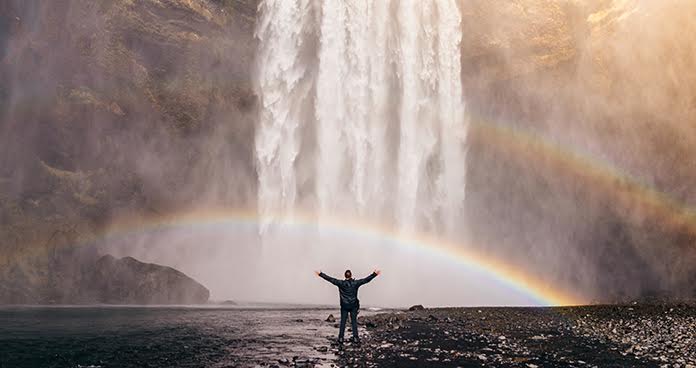 The Most Powerful Force in the Universe
In his book Reverberation: How God's Word Brings Light, Freedom, and Action to His People, Jonathan Leeman makes the following statement…
"In fact, God's Word is the most powerful force in the universe. God created the universe through his Word (Gen. 1.3). He is recreating it through His Word (2 Cor. 4:6). And He sustains all things by His Word (Heb. 1:3)" p. 19
Most Christians would say that the Bible is important, but do we really understand the transforming work of God's written Word in our lives and the lives of those around us? Leeman goes on to write, "God grows us as individuals and as local churches through our ears." p. 19 Is this your understanding?
I believe that God's Word gets things done.
"For the word of God is living and active, sharper than any two-edged sword, piercing to the division of soul and of spirit, of joints and of marrow, and discerning the thoughts and intentions of the heart." (Heb. 4:12)
God is Revealed to Us in its Pages


Recently Pastor Dean led us in reading an Affirmation of Faith in the Sunday worship service which began,
"I believe that the Bible is God's true Word, the only fully inspired and authoritative source of Christian life and doctrine. God – in the persons of the Father, Son and Holy Spirit – is revealed to us in it's pages"
The last phrase jumped out at me. God tells me who he is in the Bible. Not just facts about himself, but also what his good desires for me are.
God's Will is Revealed to Us in its Pages


In his book Follow Me: A Call to Die, a Call to Live, David Platt writes,
"… God's desire for us to know his will is exponentially greater than our desire to know it. He desires for us to know his so much that he reveals it to us in his Word."

God has a will, and he has made it clear. From cover to cover in the Bible…" p. 133
God does not want us to be in the dark about who He is or what is best for us. God the Son, Jesus, prayed this for his disciples, "Sanctify them in the truth; your word is truth." ( Jn. 17:17) Jesus wants us to be sanctified, to be set apart, not just set apart in our position as those who are saved from the penalty of sin, but also set apart in our experience as those who are increasingly saved from the power of sin. The Bible, working through the Holy Spirit, is God's most powerful tool for bringing about our growth in Christ-likeness.
Taking in God's Word


The Bible instructs God's people to take in God's word in four different ways: Preaching, teaching, small groups and personal reading. We cannot thrive as believers without the spiritual food of the Bible (Mt. 4:4) any more than we can thrive as people without physical food.
In the next four posts in the series we are going to look at each of the above ways of "eating" the food of the Bible.

Next Up: Preaching – Proclaiming God's Word