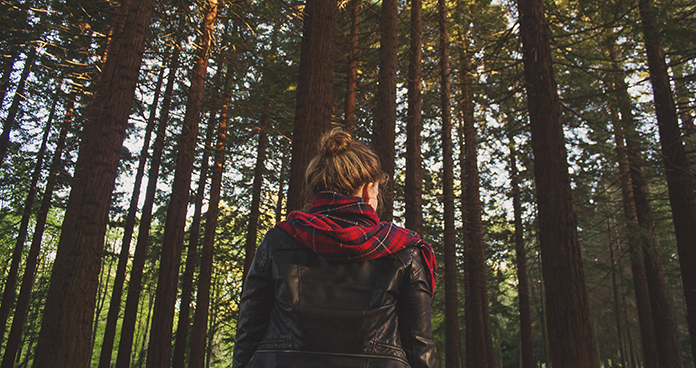 As we have been thinking about the Five Gs of Discipleship and how to grow in our walks with the Lord over the past few months, the issue of forgiveness has come to my mind. Perhaps you have some minor "issues" in your relationships with others that are actually issues of unforgiveness. You might have some very large offenses or hurts that have been done against you by another person that would go beyond the word "issue." In this fallen world, the tragic things that one person can do to another can be unspeakable — and the pain is completely justified. After such wounding, we do not just get over it. Sometimes counsel is needed to learn to live in the aftermath. Perhaps something was done against a loved one, maybe a child, and you are not at peace towards the perpetrator. Perhaps you even feel noble in thinking that you can forgive offenses done towards you, but not towards someone you love. I want to acknowledge that the pain is real, and that working through those emotions can take time. However, I must encourage you, just as Jesus did, to forgive. Gird yourself with truth and be free! (Ephesians 6:14, John 8:32)
God is a Righteous Judge
God is a righteous judge. He alone knows how to handle sin, and He perfectly handles each person's sin in the right way. When we forgive, we are essentially handing the person over to the Lord. We are not letting them off the hook for the offense. We are only releasing ourselves from the mistaken idea that we can actually hold them accountable. We are not condoning the offense; we are merely giving the offender over to the Lord so that He can deal justly with them, as only He can. At this point, we really should pray for mercy for them because they need Jesus to stand in their place in a desperate way, just as we need Him. (Romans 12:19-21, Romans 5:6-11)
God Forgave Each of Us
"While we were still sinners, Christ died for us." (Romans 5:8) "Christ Jesus came into the world to save sinners – of whom I am the worst." (1 Timothy 1:15) When I correctly remember who I am and what Jesus did for me, then I am better able to forgive someone else. We are all sinners. (Romans 3:23) My sin is different from yours, but all sin is the same in that it separates us from our perfect Heavenly Father. For me to walk in new life as a forgiven sinner and then refuse to forgive another person is exactly what Jesus denounced in Matthew 18 in the parable of the unforgiving servant. Like the servant whose debts had been forgiven, Jesus expects us to forgive our offenders in the same way that we have been forgiven. (Luke 17:3b-4, Colossians 3:13)
Because We All Want More of Jesus
Many of us know when unforgiveness is an issue in our lives. But there can be times when it might not be first in our thoughts. Ask yourself these questions: Have you been experiencing a lack of joy? Do you have trouble hearing from God as you read the Word and pray? Are you failing to see the Lord answer prayer in your life? Do you sense a lot of spiritual warfare going on in your relationships or other areas of your life? Are you in a dry season spiritually? Does it seem that all your prayers stop at the ceiling? Are worship times dull and lifeless? Do you long for the Living Water to refresh you, but all you can sense is dry dust? Do you lack any motivation to serve in ministry or to fellowship with the saints? All sin, including unforgiveness, grieves the Holy Spirit and dampens His power in our lives. (Ephesians 4:30-31) If you want more of Him in your life, consider whether unforgiveness might be an area that you need to pray and work through with Him. When we respond to the Lord in obedience, He rewards us with more of Himself. (Psalm 37:4) The grace comes as we obey.
Can you perhaps think further out — eternally — towards how you might be able to leverage your pain for the gospel? How might God use what you have been through to help other people? Who needs to be encouraged by the way God has worked in your life? God does not waste anything. (2 Corinthians 1:3-7) God loves us, and His plans and purposes for us are good. (Jeremiah 29:11) When we reach out to help others, God is glorified. It is not about us at all, although when He is glorified, when He stands out and others see Him at work in our lives, the joy and peace overflow right back onto us.
Remember how amazing it was to hear the incredible testimony of the families of the Charleston Nine forgiving Dylann Roof for the murder of their loved ones? It was an unspeakable act of violence that has caused so much pain and suffering, and yet, God has been so glorified, and those family members, while they are still grieving their losses, will not in addition be burdened with the suffering that comes from bitterness and unforgiveness. Instead, they have the power of the Holy Spirit in their lives to bring comfort, healing, and peace that passes understanding. In addition, you recall how our city responded in love, peace, and unity instead of hatred, bitterness, and division. When tragedy and trouble happen, we can become bitter, or we can become better. This is walking in the Spirit, not the flesh. Oh how we need the Lord! Another amazing benefit of forgiveness, especially when it is so undeserved, is that those on the outside who observe it are also impacted. This is a living example of the gospel. Not one of us is deserving! God brings beauty from ashes, sometimes in ways we don't ever see.
Forgiveness Creates Intimacy in Relationships and Draws People to Jesus
The Women's Summer Book Club read Loving Well (Even if You Haven't Been) by William P. Smith. Smith talked about a fresh aspect of forgiveness in this book. Being sinned against opens the door to more intimacy in your relationships. By responding with grace and love to an offense, people are willing then to let us into the vulnerable places and to trust us in deeper ways with who they really are. Forgiveness takes our relationships to a new level.
In fact, this is exactly what Jesus did with us. Back in the Garden of Eden, everything was perfect. Adam and Eve experienced lovely fellowship with God as they obeyed Him. But then something happened. God put a tree in the garden, and He told them not to eat from it. Then Satan entered the garden and tempted Eve to eat from the tree. God did not stop Satan from doing this. He did not intervene as Eve turned the thought over in her mind and then ate and gave some to Adam. Did you ever wonder why God allowed this? Why did He put the tree there in the first place? I believe that by giving us a choice to obey or not to obey, our free will was a factor. However, Smith expands on this. He says that God allowed all this to take place in order to teach the human race more about His character and to draw us into a deeper relationship with Himself. What Adam and Eve had before they sinned was good, but Smith asserts that there is more. By allowing them to sin and then sending Jesus to redeem us, Jesus could show the full depth of the Father's mercy and grace, thus giving us the chance to know God at a whole new level. Smith says, "He does not solicit evil to come out of His people; He is not the creator of sin; but He sovereignly opens the door to being sinned against to show you His grace." Imagine the opportunities for the gospel that forgiveness affords.
Forgiveness is a powerful thing. It is not of the flesh, which is why it can seem so impossible. The natural man cannot do it alone. It requires the help of the Holy Spirit. It is acting and behaving with the very heart of God Himself. But when we are obedient to the Spirit, as Jesus has told us in the Word, we can experience freedom, joy, peace, and more intimate relationships. We can point people to Jesus, and experience renewed hope, and through all of this God is glorified. The watching world gets a snapshot view of the gospel that could be the very thing that God uses to draw them to Himself. There is no end to the powerful ripple effect when we choose, in obedience, to forgive.