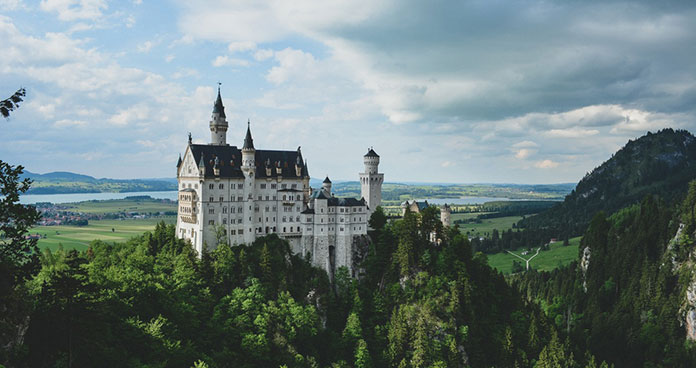 Tim Keller said that if our identity is wrapped up in our work, then our successes will go to our heads and our failures will go to our hearts. As women, this work does not have to be employment outside the home. It could be mothering, or being a wife, or homemaker, or it could be a volunteer ministry. I think that when we have work that we truly love, that is full of purpose and seems to be exactly what He has called us to do, it is very easy to get just this wrapped up in it. But I think that if we find that this is what is happening in us, that it is time to do a heart check.
It is good to check ourselves because there should only be one thing in which we are so wrapped up and that is our relationship with the Triune God; Father, Son, and Holy Spirit. Only God should fill our minds and hearts. When we succeed, when we fail, we must hold it all in an open hand, offered to Him.
He is the one who gives us this work to do. We are His workmanship, created in Christ Jesus to do good works, which He prepared in advance for us to do. Ephesians 2:10. In other words, it is not about us. It is all about Him. Our job is not to make ourselves look good, but to make Jesus look good to everyone else. We must be about His agenda and that is advancing the Kingdom. 2 Cor 2:15
Beth Moore shared that her pastor and son-in-law told them that they should leverage everything for the Kingdom. What might this look like in your own life?
I think for starters, we should behave in a way that we identify ourselves with Christ so that others know whose we are. In addition we take every opportunity to share the reason for the hope that we have, with gentleness and respect. 1 Peter 3:15 If we are serious about this, He will give us more opportunities. The goal is for people to see Jesus when they see us.
The goal is for people to see Jesus when they see us.
Secondly, the most important thing in our day should be our time with the Lord. Our work must never take the place of this. Even work that is "for Him" must not be confused with this. He must be our focus, not what we are doing for Him. He wants our hearts first. We must bathe everything we do in prayer. Seek His guidance in all things. Be open to redirection. Watch for His leading. 1 Thes 5:16-18 If we are truly seeking Him, He will make things clear. Matthew 7:7-11
Thirdly, ask yourself continually if what you are doing is glorifying to Him. We are to exalt the King! Self promotion is a big red flag. As John the Baptist said, He must increase, we must decrease. John 3:30 This can be subtle, too. It is obvious that promoting ourselves in the secular world is not glorifying to God, but what about being known as a godly wife and mom? What about being known for doing your job with excellence? These are good things that we should strive towards! However, if the desire to be the best in these areas becomes more important to you than your relationship to God, or if you sin when you feel threatened in these areas, then perhaps they have become idols to you. God must be first in our hearts. It is about the condition of our hearts. Matt 22:37, Ez 36:26, Romans 2:29, Col 3:1-3
And lastly, the key is to love other people well. Matt 22:37-40. Be aware that everyone is going through some sort of struggle. Your kindness makes a difference. Your concern is a blessing. Your love points to the Savior.
What about situations where you are wronged or where others do not have your best interests in mind? How can you leverage this for the Kingdom? The best way is to pray and discern what is truth from what is a lie. If you have sinned or done any wrong, humble yourself, embrace it, make restitution, and move forward. If another person is having a sinful attitude or displaying sinful actions toward you, recognize that, reject in your heart their attitude as something that is wrong, but instead focus on what you know to be true. We must rely on Him. Believe what He says is true about you. If you are in Christ, you are a redeemed child of the King, loved and cherished. Then, as you respond with patience and love to those who may treat you unjustly, you are an example of Kingdom living, and Christ-like behavior. 1 Thes 5:12-15. In this way, you are not just a hearer of the Word, but a doer of the Word. James 1:23
All of these things are completely opposite what the world will tell you. The secular world encourages self promotion, fighting for your rights, and getting ahead. The world tells you to look out for number one and to leverage everything in your favor. If you are in Christ, you are not called to this. We belong to a different Kingdom; a Kingdom where we do not need to self promote or fight for our rights because we have an advocate who died for us when we did not deserve it. We belong to a Kingdom where we already have everything we need and more. We belong to a Kingdom that is upside down from what the world displays, where there is peace and calm because Our King is on the Throne. Live in a way that makes life in this Kingdom attractive, because it is. He is Glorious! And He is More than Enough.