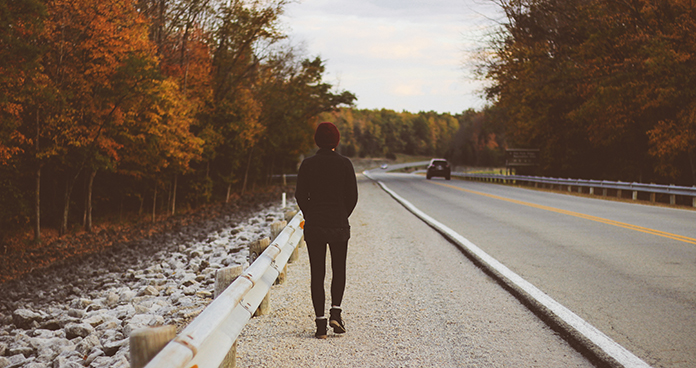 Walking with an Unbelieving Husband
You love your husband. That is why you married him. However, you have come to realize that you are unequally yoked. Regardless of how you find yourself in this place, at some point, the load can become rather heavy to bear.
One of two things will happen when you are unequally yoked. Either you will be drawn away from the Lord and His people and begin to drift spiritually, or you will live with a constant tension between all that you hold most dear and the man you hold most dear. If you are reading this, I am assuming that you are in the latter place. Where do you go from here?
Pray!
This is a spiritual battle, fought in the spiritual realm. We must put on the full armor of God Eph 6:9 and stay in prayer every day. Do not give up! Even if you have been praying for years, do not grow weary of doing good! Gal 6:9 Your prayers are effecting things in the heavenly realm in God's perfect time. Nothing will happen of your own power. Ask your husband how you can pray for him. If he is willing, ask him to pray for specific requests for you.
The Joy of the Lord is Your Strength
You must continue to abide in the vine. Your strength is in the Lord alone. Even if you are married to a believer, your strength must never come from your spouse. It must always be rooted in Christ. Look to the cross. Stay in the Word. Continue to do all those things that you would do if you were married to a believing spouse! Enjoy your quiet time! Talk about the Lord and all you are learning about Him. Go to worship, Bible study, community group, prayer and other fellowship opportunities with the saints. Continue to grow and learn.
Love your Man
Obviously, you want to nurture your relationship. You are still called to respect your husband as the leader of your home. Be careful not to overstep in the area of leadership. Your husband cannot lead if you do not let him. You must encourage him in this role. Thank him for the good things he does as a leader. Let him see you appreciate him. You might ask him to say the blessing before meals if he is willing. Affirm him in this.
1 Peter 3:1-2 reminds us: "Likewise, wives, be subject to your own husbands, so that even if some do not obey the word, they may be won without a word by the conduct of their wives, when they see your respectful and pure conduct." Don't focus on the things you wish were true of your husband, but rather on the good things about him and the reasons that you fell in love in the first place.
Think back to what drew you to Jesus. It was His love and grace, right? His kindness draws us to repentance. Romans 2:4 Not only that, but think again about the believers you knew before you were a believer. Remember seeing their joy and peace? Do you remember wondering what made them tick and wanting that for yourself? Be salt and light in your own home. Right now, your husband is your first mission field!
If your husband is resistant to going to church on Sunday (or for other activities,) don't argue with him about this. Gently and kindly let him know this is important to you and that you will need to go to church on Sunday. Do not neglect him or other home responsibilities in favor of church instead. When you get home, be especially kind to him and do not show any resentment that he was not there. Remember "our struggle is not against flesh and blood, but against the rulers, against the authorities, against the powers of this dark world and against the spiritual forces of evil in the heavenly realms." Eph 6:12
If your husband is taking part in sinful activities, I encourage you to do four things:
Pray fervently and remain in the Word
Seek wise counsel
Do not join him in sin or allow your children to join in sin
Do not berate him or argue with him. Avoid being prideful. Think of all of your sin that the Lord has forgiven and where you would be but for His grace alone! Ephesians 2:1-9 This does not mean that you should not address the situation, however. It will require much grace and wisdom.
Such a situation can be complex and painful, so don't try to face it without the Body to walk with you.
Rest in God's Sovereignty
Remember that you are not the Holy Spirit and that salvation belongs to our God. Rev 7:10 Trust that He knows what He is doing. While individual situations can be complex and may require some counsel, remember what your role is: pray, model Christ, love your husband well, share what God is doing in your life and heart, and live out your faith with joy. As John Piper is known to say, "God is most glorified when we are most satisfied in Him." Love for the Lord is contagious! In short, pray that the Lord will make you the sweet aroma of Christ in your home. That is your role. It is up to God to make Himself known and to draw your husband to Himself. You can be sure that God loves him even more than you do.