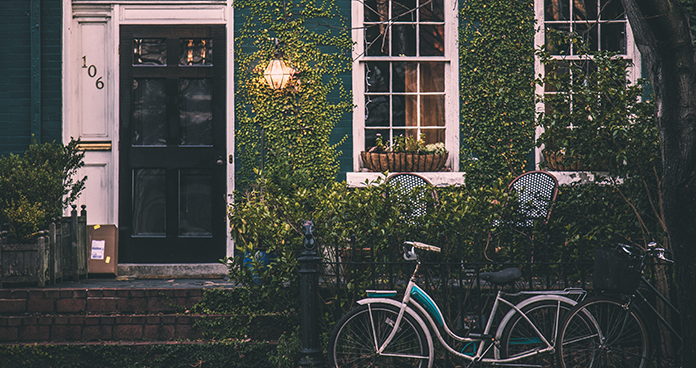 Your Life is the Front Door to the Church
We have a gorgeous Sanctuary and Worship Center to gather in for the Lord's Day worship and to sit under the dynamic teaching of God's word. We have an amazing Welcome Center to serve as the catalyst for lingering fellowship as we build authentic community and receive newcomers to our campus. We see wonderful new signage to help guide us through the building as we connect to ministries that nurture our children and disciple our people. We also have an incredible website accessible at any time for people to navigate through what we believe and who we are as a faith family. It would be very easy to rely upon these gifts (things) to draw people into an encounter with the living Christ and to wrongly assume, borrowing lines from the movie Field of Dreams, "If you build it, they will come."
No doubt, these things are wonderful tools, but keep in mind that people are drawn by the Spirit of the living God to encounter a need for a Savior and to have their hearts illumined to the truth of scripture. However, for reasons that could only be explained as, "it must glorify God more in doing it this way," God has ordained those of us who are followers of Jesus to be the conduits to transmit the message of the good news of the gospel and nurture people along in faith as they understand biblical worship, discipleship, and sacrificial service. The reality is, YOUR LIFE IS THE FRONT DOOR TO THE CHURCH and the means by which all these "things" have spiritual significance.
What does this mean? Simply put, and rather cliché, when you exit the church property every follower of Christ is entering the mission field. To be a good ambassador of Christ means you leverage your life to point others to Jesus. You leverage your home, your work place, your neighborhood, your hobbies, your time, your talents, and your resources to bring the gospel to bear on culture. Most of us need to grow in our depth of biblical knowledge and clear articulation of the gospel, but I submit to you that the opportunity to answer these critical questions is preceded by a lifestyle of humility, hospitality, and integrity marked by the fruit of the Spirit (Galatians 5:22: love, joy, peace, patience, kindness, goodness, faithfulness, gentleness and self-control).
I pray that as you and I begin this new year we will experience an increased measure of the wisdom and knowledge of God as we display greater, humility, hospitality, and integrity. If we pursue these disciplines off campus we will be beautiful, wide, and easily entered doorways to the church.