VBS

HOST REGISTRATION
We are excited for VBS On the Go Summer 2021 and we need you to help us make it happen! We are providing you with all the tools you will need to be part of an incredible outreach experience right in your backyard. This year, we're looking for hosts to help with the various VBS on the Go locations in our neighborhoods!
Sign up today to be a part of this great outreach opportunity!
CHILD REGISTRATION
Embark on an epic quest through hidden ruins, ancient caves, and dense jungles. At Treasured VBS on the Go, kids dig into action-packed, faith-filled adventures. They'll discover God's greatest treasure isn't diamonds, gems, or gold–it's them! We are excited for VBS on the Go and hope that you will attend at a host home!
Contact Crystal to find out more info!
Outreach Plan
We've identified 20 East Cooper target neighborhoods for VBS on the Go! Our goal is to have at least 3 Host Homes in each one or a community center for a broader reach. This is a great way to reach your neighbors! And we will help you make it happen. East Cooper will provide all the resources you need to host a VBS in your neighborhood and help you prepare for this wonderful outreach opportunity!
RESOURCES
Digital and print marketing materials + timeline

Central registration

Family Night and Launch Celebration

VBS On The Go Box for Hosts

Central website for digital materials

Follow-up plan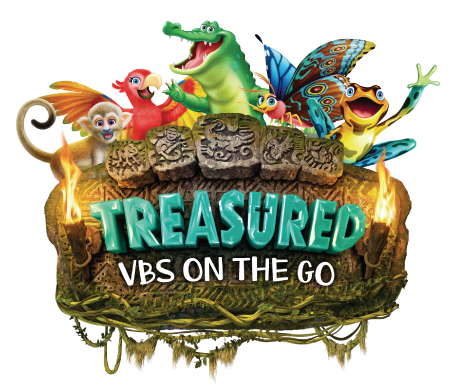 FAMILY NIGHT &
LAUNCH CELEBRATION
ON JUNE 13

A fun-filled evening event to kick-off VBS on the Go as a church family! Come at either 4:00pm or 6:00pm and enjoy worship, games, and fellowship for your family and any friends you'd like to invite. Let's all get excited together about our ECBC summer family outreach! See you there!